Sleek, Stylish DIY Shower Storage: Install A Stone Corner Shelf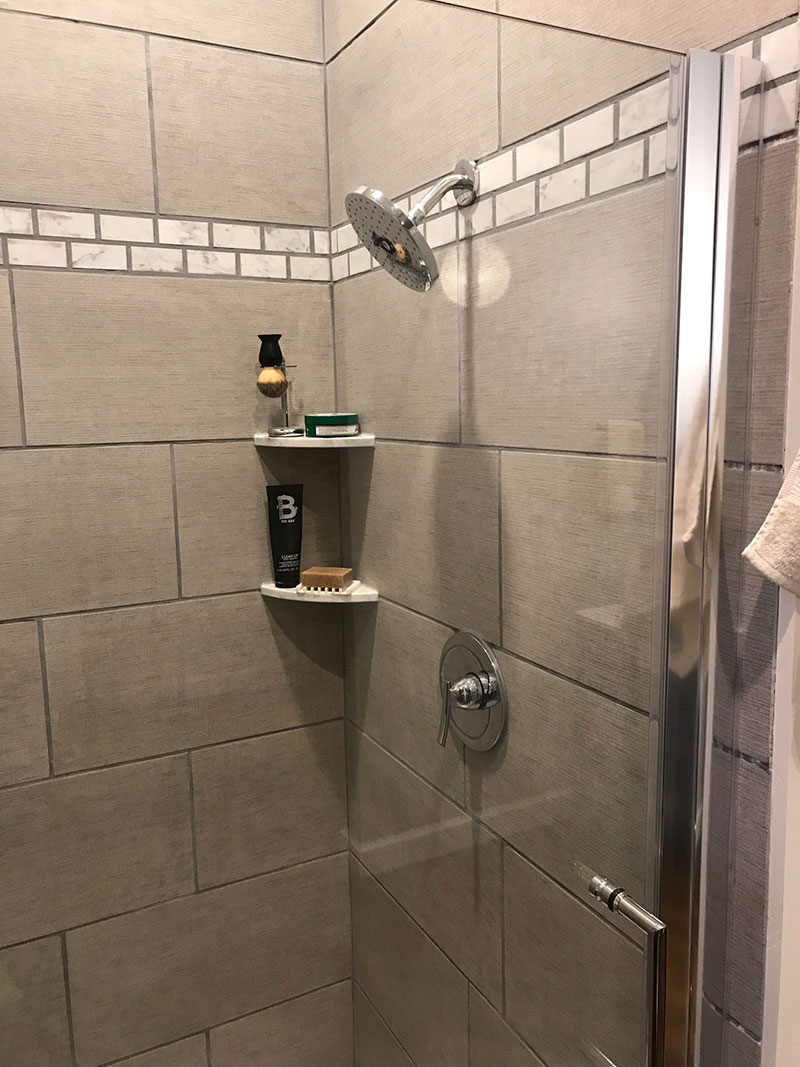 Is your bathroom feeling crowded or messy? Is seeing shampoo bottles strewn about stressing you out? If your untidy space is working you up into a lather, we have the perfect fix. The GoShelf is a simple, affordable and gorgeous DIY shower storage solution that will get your shower organized and help you simplify your morning routine.
Your Bathroom, Your Style

What's great about GoShelf is how much you can customize it to your bathroom. The GoShelf comes in 3 sizes (7, 8 and 9-inch) and 11 different styles. You can choose to install just one shelf or one for every family member. As long as you have a corner, you have endless design options. Want to see your options in person? We're happy to send samples.
How to Install Your DIY Shower Storage

Once you've decided on design and ordered your shelf, all that's left is to install it. When your DIY shower storage system arrives, you'll see that we've provided everything you need to complete your project. Included in your kit, you'll receive:
Your GoShelf(s)
Anchoring plates
Adhesive
Handheld grout saw
Instructions
With your work area prepared and all of your supplies laid out, you're ready to get started!
Select and mark the location where you want to install your GoShelf.
Wearing a dust mask, use your handheld grout saw to remove the grout between the tiles where your new GoShelf will go.
Coat half of each anchoring plates (top and bottom) in the provided adhesive. Then, insert the plates into the holes you've cut.
Fill the channels of your GoShelf with the rest of the adhesive. Try not to overfill the channels. If you put in too much, just use a rag to remove the excess.
Press the GoShelf onto the anchoring plates. Make sure the shelf is pressed firmly against your wall and securely onto the plates.
Wait 24 hours before use.
Note: To make sure the area where your shelf and wall meet is completely watertight, it's best to run a bead of caulk or grout all along the back edge of the shelf.
If you want more information, check out our detailed instructions and videos.
Order Yours Today!

Are you ready for a more organized and beautiful shower? We thought so! Order your GoShelf today to get your DIY shower storage project started and take advantage of our free shipping promotion!