Browse Our Easy-Install Corner Shower Shelves: 11 Beautiful Styles
At GoShelf, we pride ourselves on the high quality and design of our corner shower shelves. We offer a wide range of shelving, including 11 different styles, each of which are available in 7, 8 and 9 inch sizes.
Corner Shower Shelves: Our Styles
White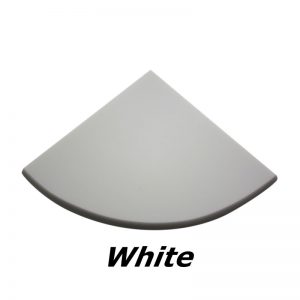 Our classic White GoShelf is a clean and bright shelf that complements any style of white tile, including subway tile.
Carrara White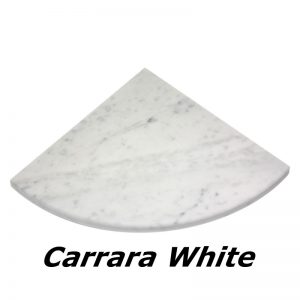 Our Carrara White shelf beautifully features the blue-gray veining found in traditional Carrara marble. This shelf would enhance any elegantly styled shower or tub.
Botticino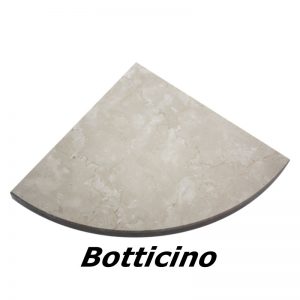 The Botticino GoShelf has the warmth and luxury of Botticino marble mined from the Brescia province of Italy. A soft beige base color is highlighted with dark brown and white veining.
Durango Beige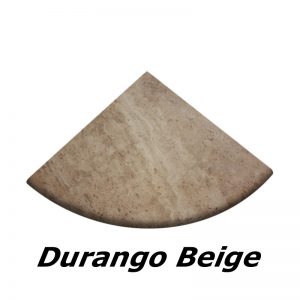 The Durango Beige is one of our corner shower shelves that will feel right at home in many bathroom styles ranging from modern neutral to Spanish-Colonial. The light tones are sure to blend well with your existing beige tile.
Emperador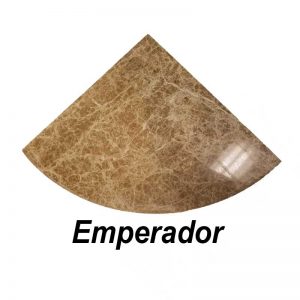 A deep brown base color accented by both white and dark brown veining are hallmarks of Spanish Emperador marble.
Cappuccino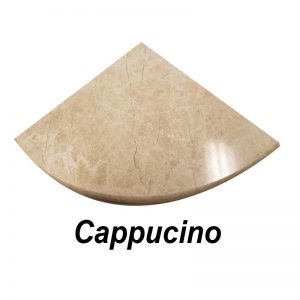 Warm and inviting, the Cappuccino GoShelf has a lovely base of tan with soft white and chocolate feathering throughout.
Dark Gray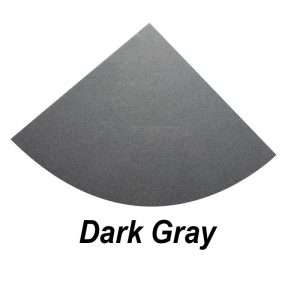 With a smoky gray undertone peppered with flecks of charcoal, this is one of our corner shower shelves that will truly shine in a modern bathroom.
Light Gray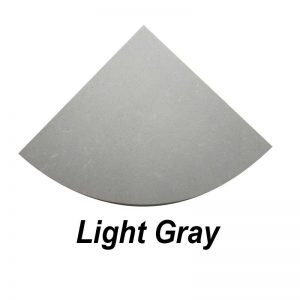 Reminiscent of polished concrete, this solid gray shelf with subtle white speckles is ideal for an ultra-modern or industrial space.
Silver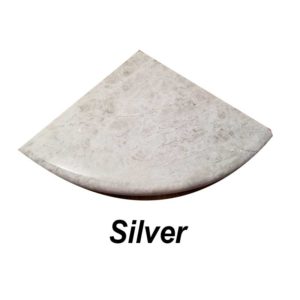 Lustrous and highly textured, the Silver GoShelf has pronounced veining and a lovely light to dark shade variation throughout.
Absolute Black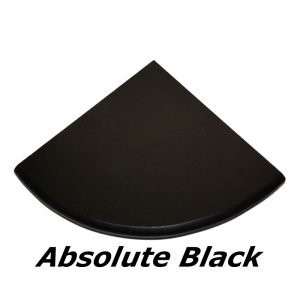 Black may be the absence of light, but it's certainly not the absence of style. Our Absolute Black GoShelf offers a crisp and modern look.
Atlantic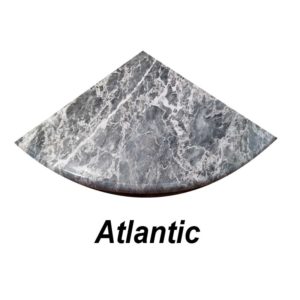 Our Atlantic GoShelf has a gray-blue base with substantial white veining, resembling the crest of an ocean wave.
GoShelf – Your Supplier of Corner Shower Shelves
If you're having a tough time deciding which shelf would go best with your tub or shower, you can order samples to see them person. Questions about ordering, installation or anything else? Contact usstyle="font-weight: 400;"> today!