5 Tile Shower Shelf Ideas to Try with GoShelf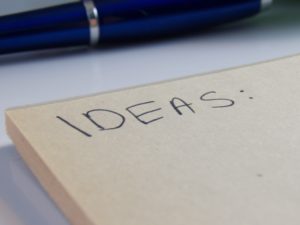 As a contractor with 20 years of experience, GoShelf's inventor, Ian Stefenack, has no shortage of great tile shower shelf ideas! Looking for a little storage inspiration? Check out these five great ways to use GoShelf shelves in your bathroom.
Stacked Shelves
Installing a few shelves in a single corner of your bath or shower is a simple way to keep your shower space organized. One of our favorite tile shower shelf ideas is to designate one shelf per family member. When everyone has their own shelf, it's easy to keep track of your toiletries and keep them organized to your liking.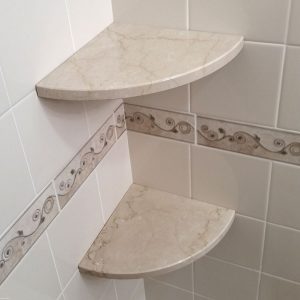 A Shelf for Every Corner
Looking for a bit more distance between your toiletries and those of your roommates or family members? Consider using more than one corner. Installing shelves in different corners of your shower will give you a little extra space for your personal products. Additionally, installing shelves in multiple corners of a large walk-in shower is a great way to improve the functionality of a bigger space.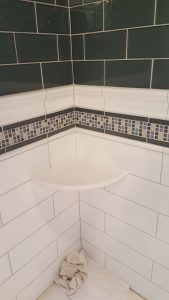 A Shelf in Every Size
Add a little extra style to your shower by installing a set of shelves in the corner that vary in size. We love installing a 7-inch shelf at the top, followed by an 8-inch in the middle, and a 9-inch at the bottom. It creates a lovely cascading look that allows you to easily see all of your toiletries at a glance. Take a look at our 11 GoShelf varieties and pick the sizes that are right for you!
A Shelf that Helps You Shave
Everyone knows that shelves are a storage must-have, but many don't realize how great they are for shaving. Installing a GoShelf at the perfect leg-shaving height is a great tile shower shelf idea for anyone who struggles to shave comfortably in the shower.
Shelving Outside of the Shower
As useful as corner shelves can be inside the shower, they're also a great addition to almost anywhere in the bathroom. If you have a corner near your vanity, you can install a GoShelf to hold your toothbrushes, makeup or hand towels. Using matching shelving in your shower and throughout your bathroom is a simple and chic way to maintain style continuity.
Ready to make your own tile shower shelf idea a reality? Order your GoShelf today!