Stone shower shelves so easy that it can be installed by anyone in minutes!
Buy Now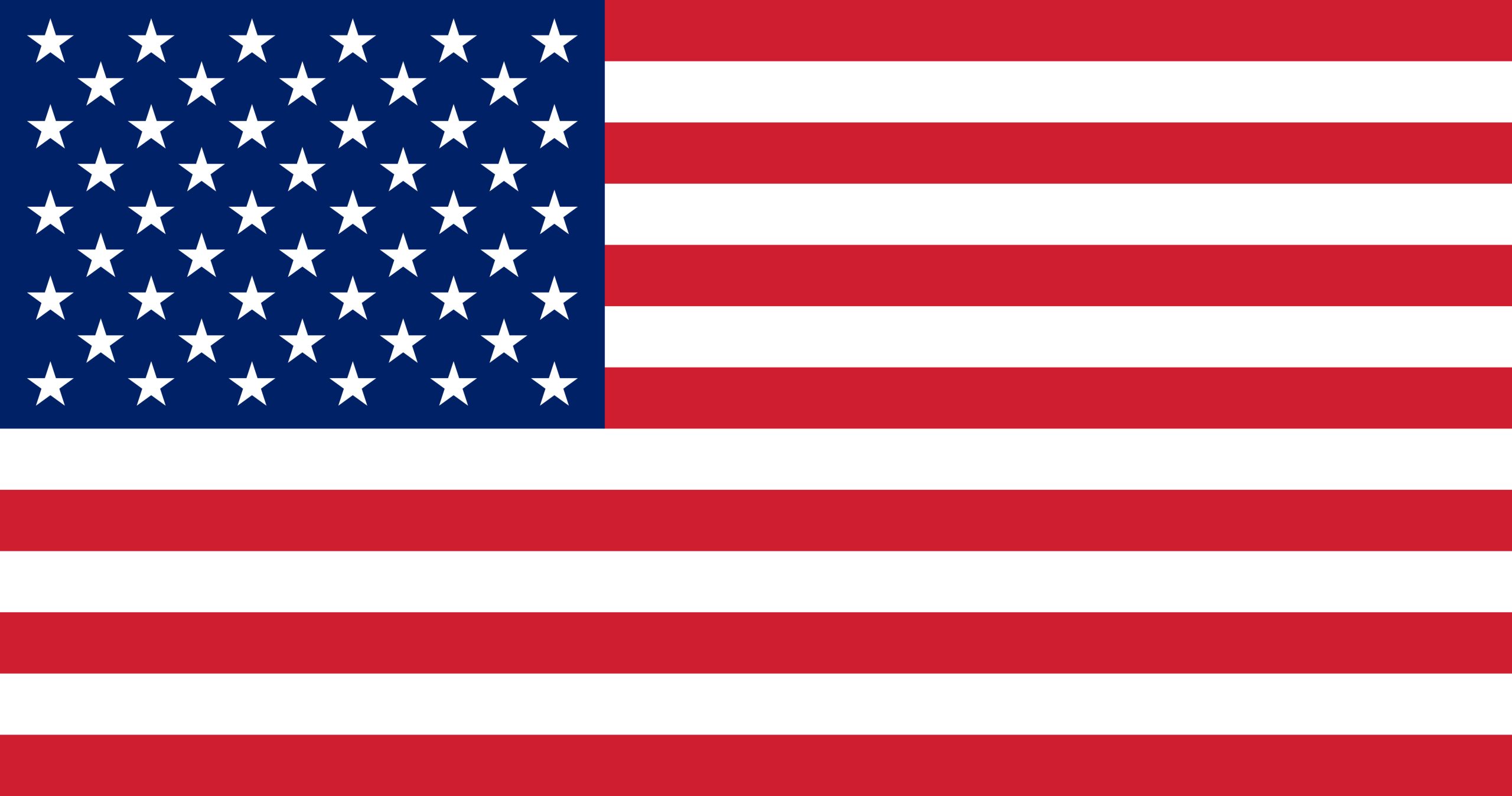 We are a company based in the USA. We get our stone from all over the world. We finish manufacturing and assemble here in the USA. When you buy from us, you are supporting an American business.
About GoShelf™
Hello, my name is Ian Stefenack, inventor of GoShelf™. I am an experienced tile contractor with over 20 years in the business. In that time I have installed many corner shelves. This time-consuming addition to shower and tub walls is something I have greatly improved on. Now I am able to offer you my simple method for installing beautiful stone corner shelving in an efficient and sturdy way. Introducing my GoShelf™ system!
How It Works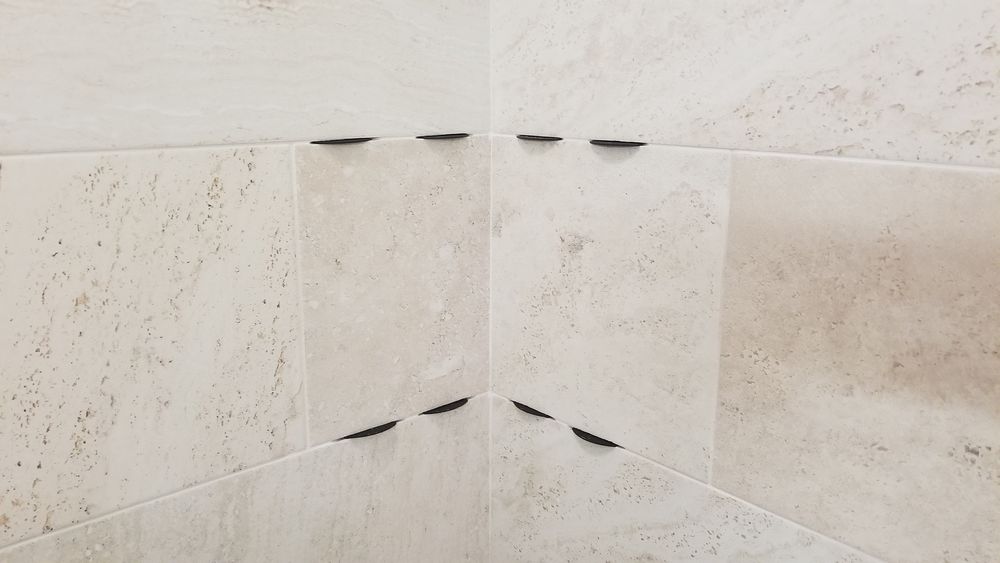 Step 1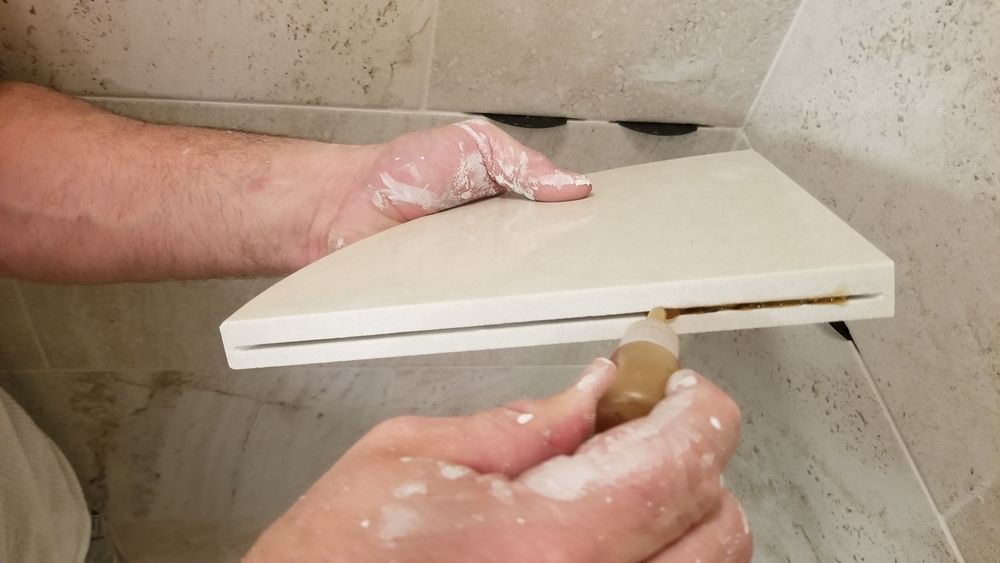 Step 2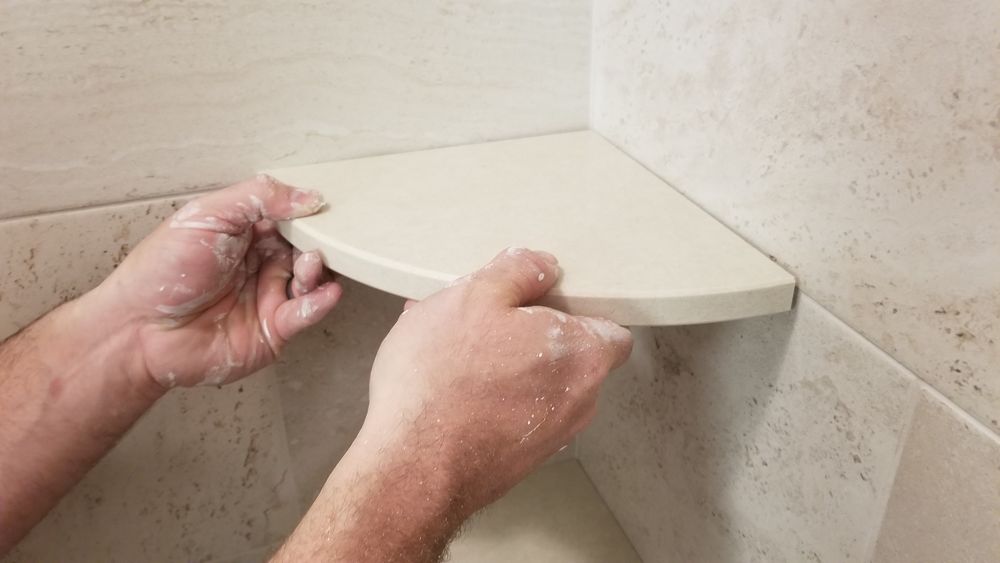 Step 3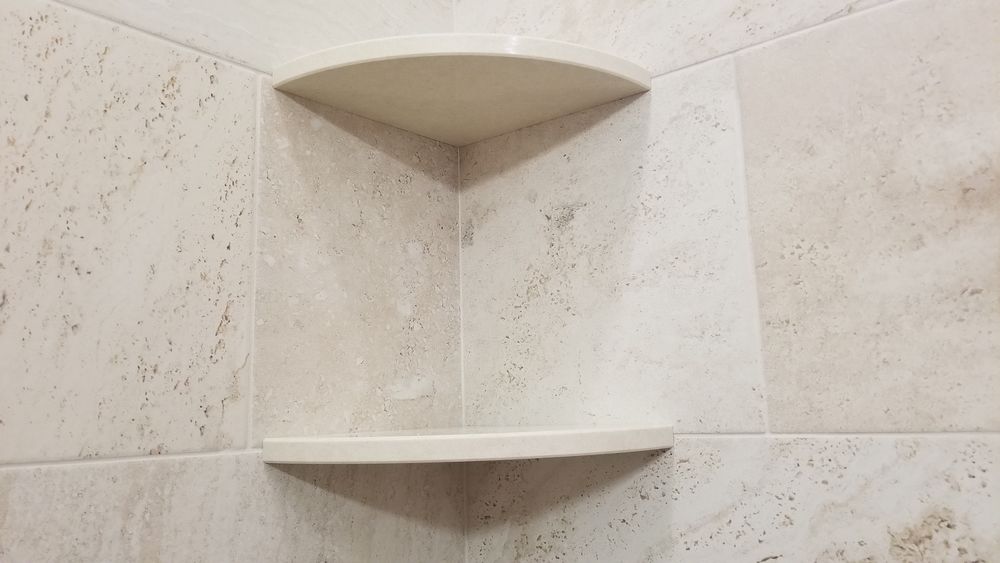 Step 4