Our Beige Corner Shelf Will Blend Beautifully with Your Bathroom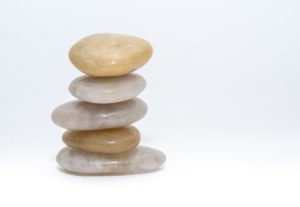 Beige is one of the most versatile colors in home design. It can be used either as a great base to pair with statement colors or as part of a classic neutral palette. If you're looking for ways to incorporate beige in your bathroom, we have a beige corner shelf that'll blend beautifully in your space. Of our 11 gorgeous shelf styles, four are in the beige family. Whether your bathroom is ecru, camel, khaki or sand, there's a perfect GoShelf for you. Once you've found your match, order yours today!
Which Beige Corner Shelf Will You Choose?
Botticino

This light-beige stone is mined from the Brescia province of Italy. The coloring has a lot of depth and the balance of dark and light veining throughout makes it a natural addition to any spa-like shower or bath.
Durango Beige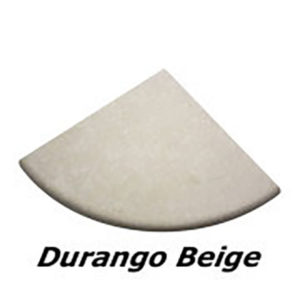 This beige speckled with brown travertine stone is perhaps our most versatile beige corner shelf. The Durango Beige fits well in most any type of bathroom design from contemporary to Spanish-Colonial.
Cappuccino

This creamy marble would be a perfect fit for any neutral bath! A sandy base color with white and mocha feathering throughout gives this shelf beautiful texture.
Emperador

Our Emperador marble is on the dark end of the beige spectrum. And, even though it's technically a neutral, it really makes a statement. The dark base tone and off-white veining embody tones found in a rich leather and this beige corner shelf would look beautiful in a beige or white shower.
The GoShelf Difference
Unlike other shower shelves, the GoShelf is incredibly sturdy and easy to install. In fact, you'll be able to install your shelf on your own in just four simple steps:
Remove the grout where you plan to install your shelf
Coat your anchoring plates with adhesive and insert them into the wall
Place adhesive in the channels of your GoShelf and press the shelf onto the anchoring plates
Let the adhesive dry fully. Then, use grout or caulk to create a watertight seal for your shelf
Take a look at our instructions for more detailed tutorials, including how-to videos.
Order Your GoShelf Today
To add a little style and function to your beige bath, order your GoShelf today.