GoShelf: Stylish, Seamless Ceramic Shampoo Holder for Your Shower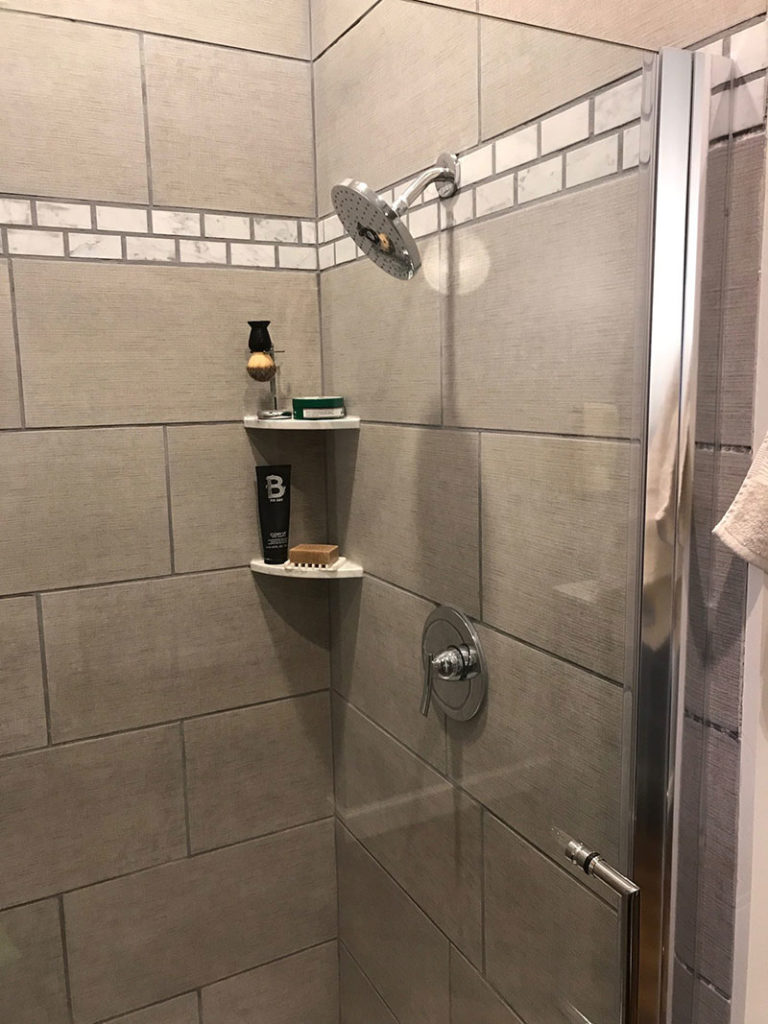 Everyone struggles with having enough storage space in the shower. Whether you have the shower to yourself or have to share with a spouse or children, space can become very limited, very quickly. One of the best additions you can make to your shower is a ceramic shampoo holder.
At GoShelf, we have a unique and innovative bathroom shelving solutions that help to efficiently add space while adding to the aesthetic appeal of your shower.
GoShelf's Unique Solution to Shelving Issues
Our shelving system is quick and easy to install for one low price. There are many features to the GoShelf system:
It can be installed on grout or non-grout tile.
Mounting plates are used to secure the shelf to your shower.
The shelves come in a standard 9" size, or we can fulfill a custom order for you.
Easy corner shelf comes in 12 amazing colors
Our shelves come in a variety of colors and make the perfect ceramic shampoo holder.
How to Install GoShelf in Your Shower
Here are the basic installation steps for your new ceramic shampoo holder:
Modifications must be made to your shower to fit the mounting plates halfway in. This can be achieved by removing grout or by other methods.
Once the plates can reach halfway in, the other end can be stuck into channels in the ceramic shelf. Glue is used to secure the plates into both ends.
If you have any questions regarding the installation process, we are here to answer them!
We will help you find the best solution for your shower shelving needs. The shower should be a place to relax freely!
Use the GoShelf Ceramic Shampoo Holder to Extend Your Storage
At GoShelf, we worked hard to design and manufacture the perfect shelving unit for individuals looking to add more space to their shower. We have a real passion for innovative stylish shelving solutions that wow our customers.
Our shelving unit comes in a number of styles and color options perfect to suit any design and ready for fast, simple and reliable DIY installation.
If you are tired of knocking shampoo bottles onto your shower floor and having to retrieve them or trip over them, the GoShelf corner shelf is just what you need. Contact us today to find out more about our custom shelving solution and to get a consultation on how to best fit our product into your shower.