How to Install a Ceramic Shelf in Your Shower – GoShelf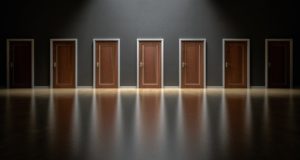 If you're hoping to update your shower on a budget, you may be looking at the wide variety of shower shelves on the market. Metal, plastic, ceramic and stone – there's a lot to choose from! But, before you settle, it's worth learning about how easy each shelf is to install and how long each shelf will last. So, before you buy a hanging caddy or learn how to install a ceramic shelf in your shower, learn about a better option – GoShelf!
Plastic Shower Caddies
Pros: These caddies are usually quick to install. You can just hang it over your shower or set it on the tub and you're done. It doesn't take any effort. And caddies are pretty cheap—you can pick one up for under $10.
Cons: Easy and cheap don't make up for these caddies being unattractive and prone to breaking.
Metal Shelves
Pros: Some of these sets can look pretty sharp in a modern bathroom.
Cons: Metal shelves can be difficult to install and annoying to clean. Beyond the rust they'll eventually be covered in, mildew and soap scum are tough to remove from individual metal rungs.
Ceramic Shelves
Pros: Beautiful in many bathrooms and the shelf itself is quite durable.
Cons: Installation is the big con for ceramic shelves for two reasons. First, if you are going the DIY route and learning how to install a ceramic shelf in your shower, "installation" is usually just gluing the shelf to the wall – not very secure. If you're going the professional installation route, ceramic shelves can be quite expensive.
GoShelf
Pros: Beautiful stone that's built to last, GoShelf offers great value for the cost and is highly customizable. Our specially designed installation process uses a blend of adhesive and anchoring plates that ensures a secure attachment.
Cons: It does require a few hours of work to install your GoShelf, but it'll last a lifetime!
Don't Bother Learning How to Install Ceramic Shelf in Shower – Get a GoShelf!
For the perfect blend of cost, value and beauty, the choice is clear. Don't waste your money on short-term solutions like caddies, or your time on learning how to install a ceramic shelf in the shower. Order a GoShelf today!