How to Install Our Tile Shower Shelf Insert Quickly & Easily
Installing a GoShelf in a shower is so simple, anyone can do it. We offer a variety of stylish tile shower shelf inserts for you to choose from that will look and feel like professional-grade shelving. Follow these instructions to properly install a tile shower shelf by GoShelf.
Tile Shower Shelf Inserts: a quick installation guide

Step One: Record Measurements
You'll need to know exactly where to remove the grout from your shower tiles. Using a tape measure and pencil, mark 2 ½" and 6 ½" on the left and right side of the corner where you'd like to install your shower shelf. Also, mark 8 ¾" starting from the inside corner to the outside so you know not to remove grout pass this point. Altogether, there should be four markings.

Step Two: Remove the Grout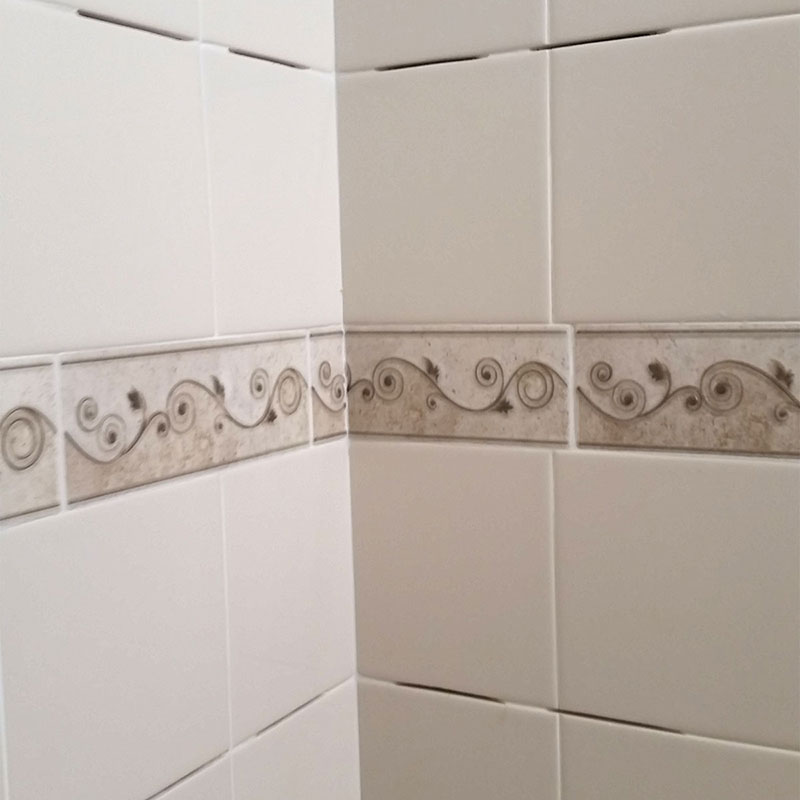 You can use an oscillating power tool with a 1/16" blade, a 4" angle grinder with a thin kerf continuous rim diamond blade, or you can use a hand-held grout saw to remove grout from the shower tile. It's important for the anchoring plate to be completely secured, so you'll want to remove grout 3" wide and 1⁄2" deep to get a nice fit into the corner. Once the grout is sawed away, clean the area with a vacuum or sponge. 
Step Three: Insert Your Tile Shower Shelf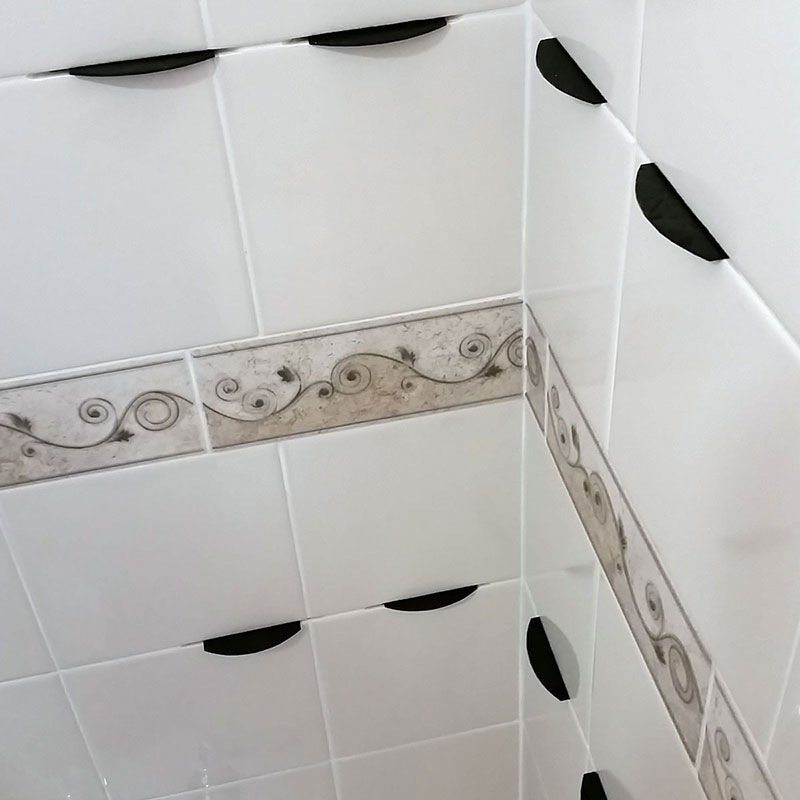 Place your 4 anchoring plates into a bowl of water and dampen the four channels you made in the corner with a sponge or spray bottle. This will help the glue set and make your shelf sturdy. Next, glue your anchor plates one at a time and push them into the channels. Once your anchor plates are secured to the channels, glue both sides of your GoShelf and slide into place. Please wait 2-3 hours so the glue can completely dry.

Step Four: Remove Excess Glue and Install Grout
Carefully remove any excess glue from your GoShelf with a razor knife or single-blade razor. This will prevent the glue from expanding onto tiles. Clean the area and then install matching grout or caulking so there are no gaps between your wall and tile shower shelf.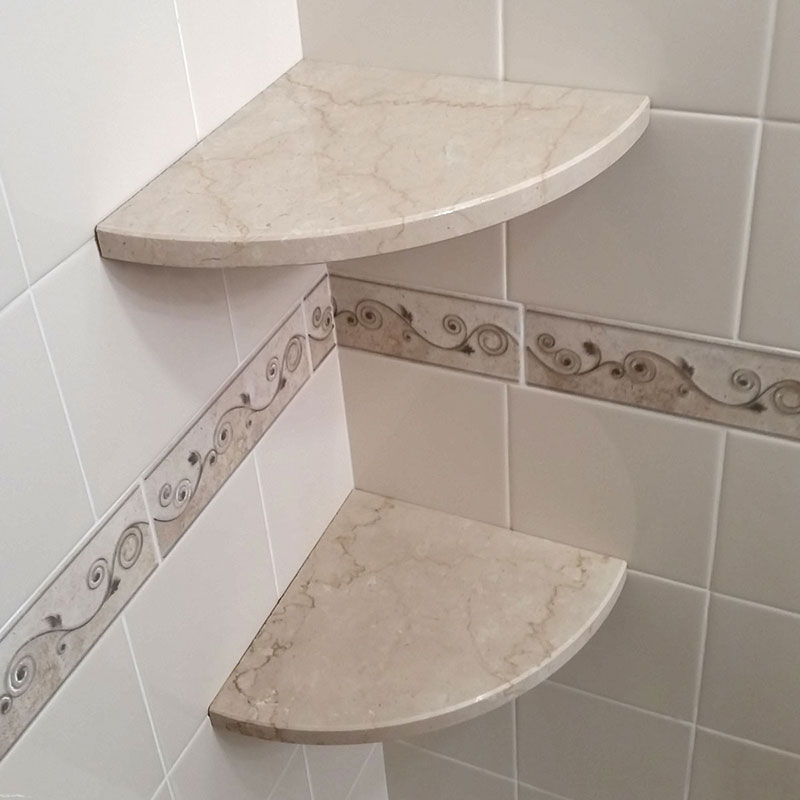 Then you're done! Installing your shower shelf can be done in an afternoon and we're here to help with any questions you may have. Watch our helpful tutorial so you know how to get started and browse our gallery to see which styles match your shower best.