Best Waterproof Corner Shelf for Shower: The GoShelf System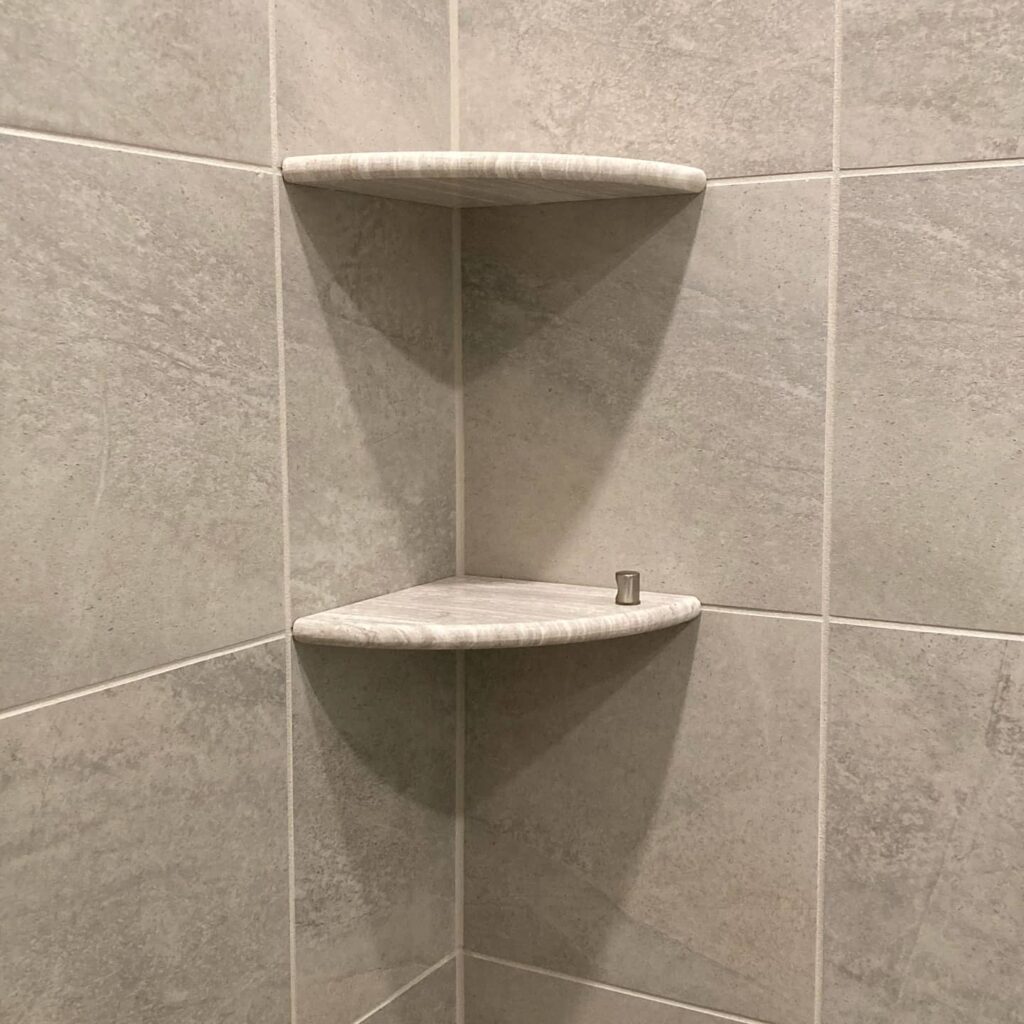 Shopping for a shower storage system can feel overwhelming. After all, there are so many options available, from metal caddies to standalone systems to corner shelves. Plenty of products out there promise to create more space for storing and organizing your shower products, but how many actually offer both easy installation and outstanding performance over the long term? You'll get all this and more when you go with a GoShelf waterproof corner shelf system for your bathroom!
Best Waterproof Corner Shelf for Shower: The GoShelf System
Unlike the typical, run-of-the-mill shower caddy, the GoShelf is built to last, owing to these key features:
It's a waterproof corner shelf that resists mildew and rust, so it will hold up well over time with minimal cleaning! Simply wipe your shelf dry with a microfiber cloth as needed to remove any product buildup and maintain its exquisite beauty and shine.
It's mounted with wall anchoring plates that get inserted into the grout, so there's no need to remove any shower tile in order to create your personalized GoShelf configuration.
It's strong and sturdy enough to hold 200+ pounds, so worries about it falling down or shifting will never have to cross your mind. You can even use a GoShelf placed low on your shower wall as a foot rest for shaving!
To give you an idea of just how easy and satisfying it is to install your own GoShelf system, here's a recent review we received from Mark in Florida:
"Finally got around to installing my GoShelf shelves in two showers. Wooden White is a nice contrast with the grey wall tile. Great product – thanks!"
GoShelf Makes Bathroom Organization Easy: Get Yours Today!
Ready to transform your shower with stunning shelving that's simple to install yourself and maintain for the long haul? Check out our full instructions to get a better idea of how the DIY installation works, then browse the different GoShelf styles and handy add-ons we offer. You can order a selection of three shelf color samples or your very own GoShelf kit whenever you're ready, directly from our website!