How to Install Floating Shelves on Tile Wall with GoShelf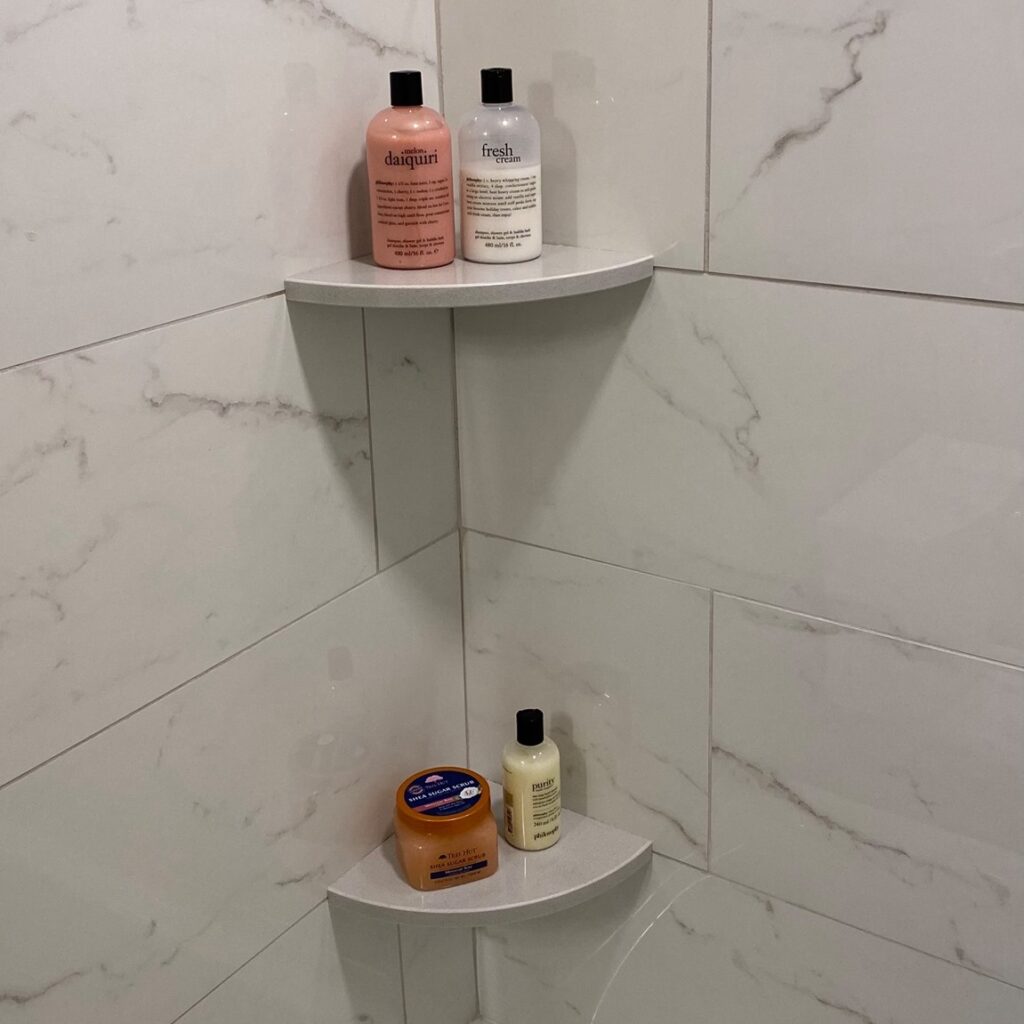 Are you looking to upgrade your shower by adding extra storage space that's both stylish and functional? A GoShelf system is the way to go! Putting these floating shelves on tile wall in your shower – or anywhere else in the bathroom – is a simple DIY job that can be tackled in just a few hours. Once you've completed the installation, you'll have beautiful, dependable shower shelving that's built to last! Let's take a look at the basic steps involved to install your very own GoShelf.
How to Install Floating Shelves on Tile Wall with GoShelf
First things first, decide where you'd like your shelf or shelves to "float." A GoShelf can be installed in any corner, at any grout line – even in a recessed shower niche. Perhaps you'll stick with inserting a single GoShelf at a convenient location, or maybe you'll create a multilevel storage system featuring several of these ceramic corner shelves. It all depends on your particular storage needs and layout desires!
Once you've determined your ideal shelf setup, it's time to start the installation:
Mark the spots where you'll need to remove a bit of grout to insert the shelf anchoring plates. Don't worry – doing so won't damage your tiled walls!
After you've carefully measured & marked, use the handheld grout saw included in the GoShelf kit – or an oscillating power tool of your choice – to create the holes.
Check to make sure the anchoring plates fit snugly and come about halfway out of the wall. Once you've confirmed this, you're ready to add glue and insert the plates into the spaces.
Finally, apply a generous amount of glue to the shelf channel, align it with the anchoring plates and slide it into place!
For each GoShelf in your system, simply repeat this process and allow 3-4 hours for the glue to dry completely. Then, you can begin enjoying your new state-of-the-art shelving!
DIY a Shelving System That Complements Your Bathroom Design & Storage Needs
Ready to realize the perks of installing GoShelf floating shelves on tile wall, following our straightforward process? To get started, go browse our selection and pick your favorite styles. Request samples of your top three, or go ahead and order your GoShelf kit! If you need help or advice at any point – from ordering to installation – don't hesitate to reach out to us.