Tile Shower Niche Ideas: The GoShelf System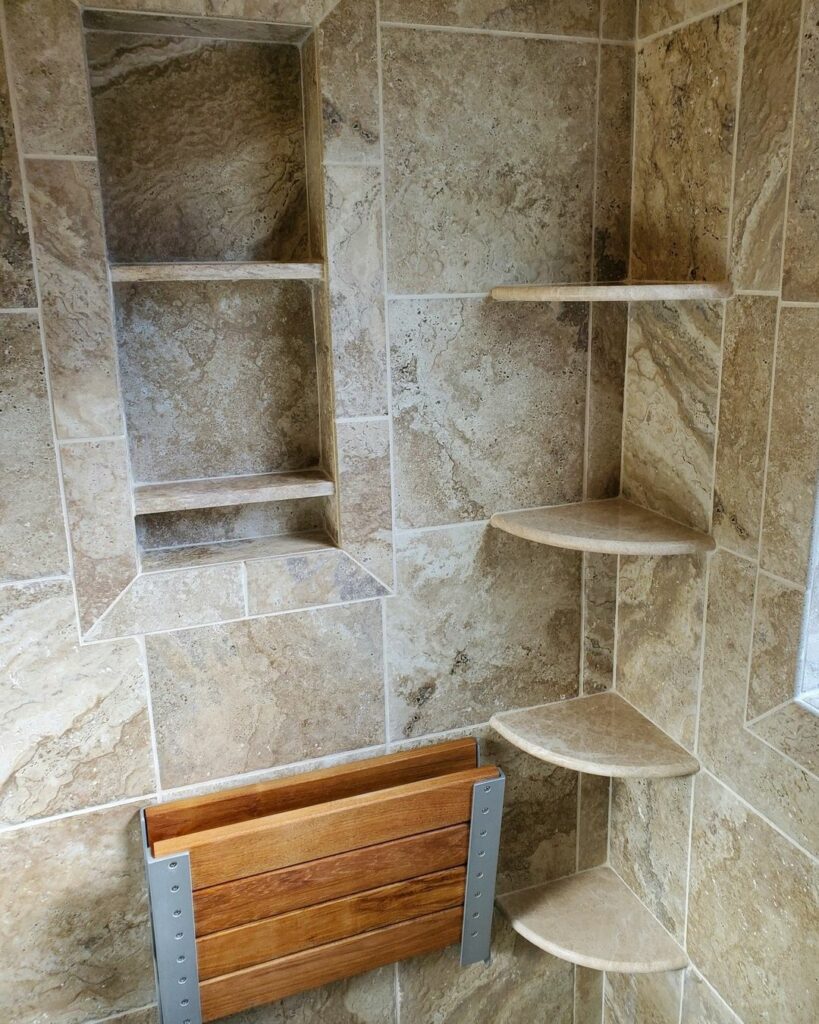 Looking for stylish and clever ways to add more storage space to your shower? A quick Google search for tile shower niche ideas will return plenty of inspiration. From contrasting to coordinating recessed niche patterns, you'll find a world of options for any shower design. But what if you want to complement an already installed shower niche with even more functional storage space? The GoShelf system is just the solution you're looking for to add built-in corner shelving next to or even inside of your niche! Keep reading to learn more about how this DIY system works.
Tile Shower Niche Ideas: The GoShelf System
What makes GoShelf shelving highly compatible with recessed shower niches? Here are a few top reasons:
There's no need to remove any wall tile to install a GoShelf – In fact, this system is designed to be installed after the tile is already in place. You'll simply need to remove a bit of grout to put the shelf anchoring plates into the wall. Check out our how-to article for more details on the process for adding a GoShelf to a shower niche.
Just like a professional shower niche, the GoShelf is built to last – Because these floating shower shelves are made of stone, they'll continue looking gorgeous over the years. They're simple to keep sparkling clean and shiny with only a microfiber cloth and a spritz of water.
There's a wide range of styles to select from – Whether you'd like your shelving to blend in seamlessly with your shower niche or make a striking statement, you can have it your way with GoShelf! We offer 14 colors/patterns so you can create just the aesthetic you're envisioning.
Enhance Your Shower Niche with a Customized GoShelf Layout
If you've been exploring tile shower niche ideas in search of the superior product, your quest is over now that you've discovered the GoShelf system! Whether you'd like to create levels inside of your recessed shower niche, or you'd like corner shelves to go alongside of it, GoShelf offers an ideal solution. Compare the different styles and order samples of your favorites today!