Top Shower Shelving Options: The GoShelf System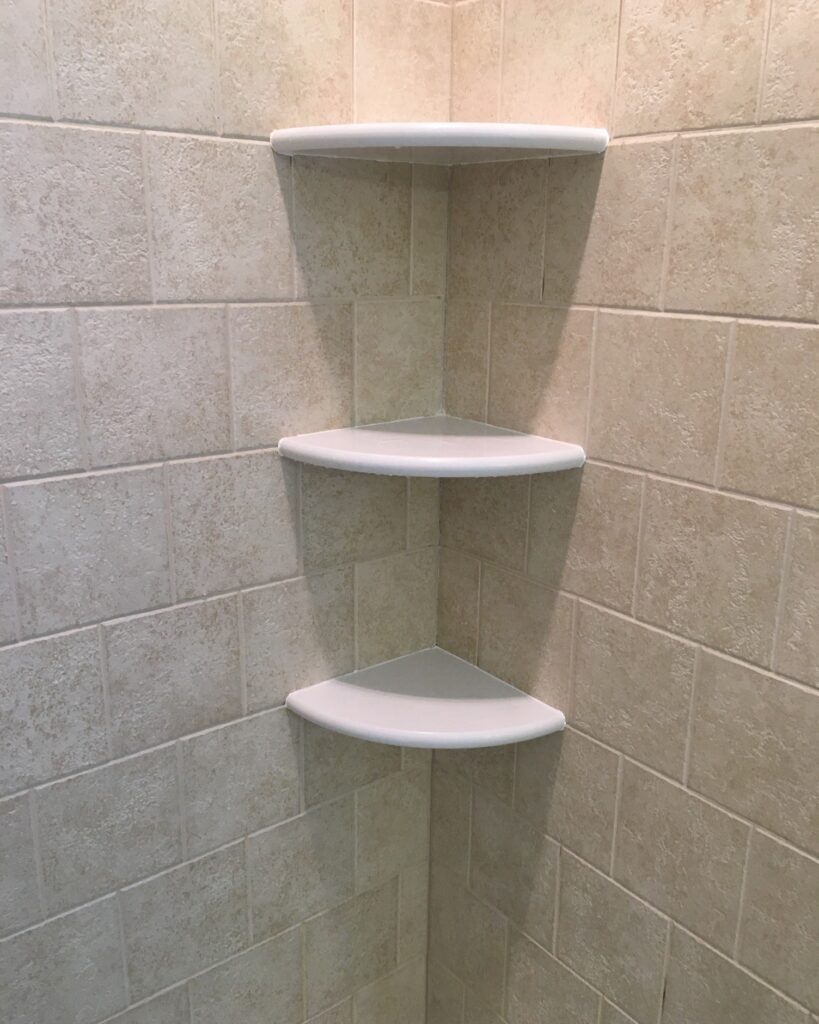 In many arenas of life, it's nice to have options – and your shower storage is certainly no exception! The GoShelf system gives you virtually unlimited shower shelving options, as these ceramic shelves can be mounted in any corner using our optimized, totally DIY-able installation method. Let's look at a few examples of how you might configure a GoShelf system to solve your shower storage needs.
Top Shower Shelving Options: The GoShelf System
Option #1: All-Around Shelving – This arrangement delivers both storage and style, with symmetrical shelves that pull from the beige tones in the stone accent panel they surround. It would work great in a shower that several members of the household use (or for someone with a large collection of bath and body products!).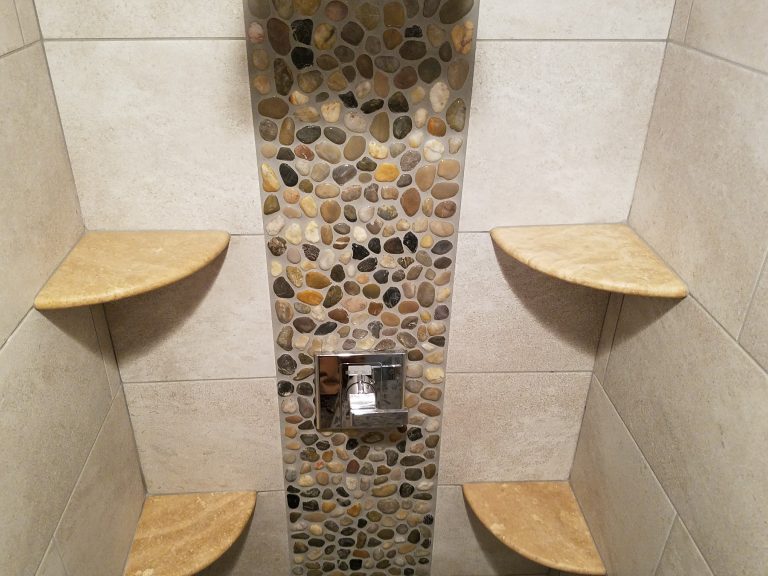 Option #2: Double Shelving with Shaving Foot Rest – In this freshly remodeled camper shower, double shelves provide plenty of storage for the essentials. Meanwhile, a matching shelf installed lower on the wall in the opposite corner serves as a footrest to make shaving safer and easier.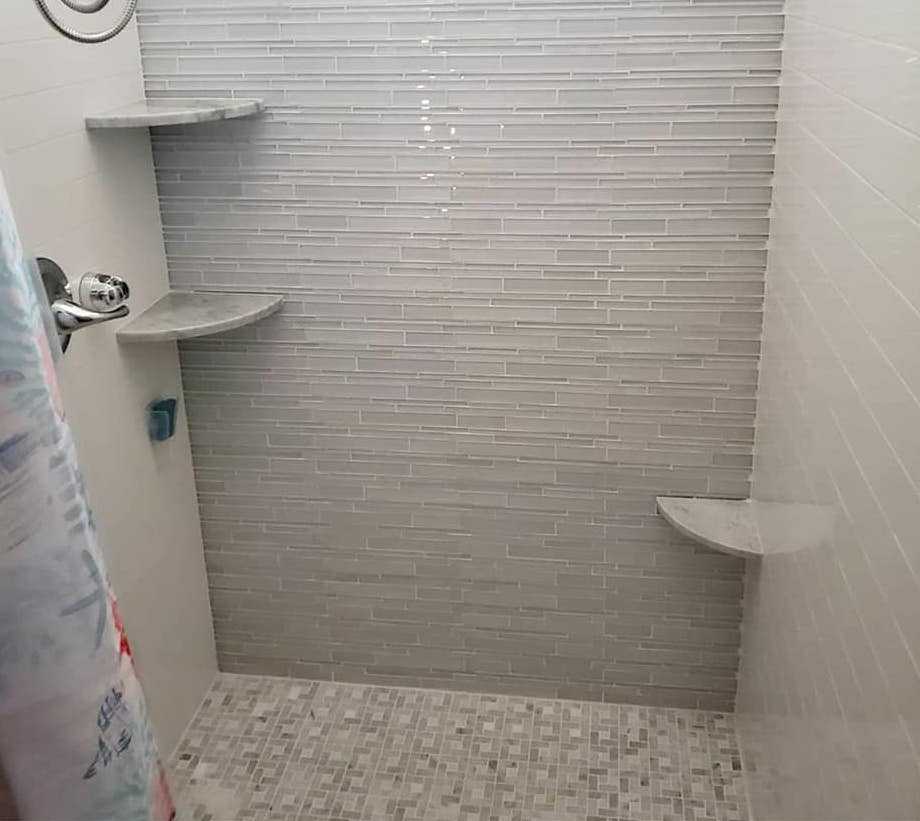 Option #3: Standalone Shelf with Loofah Holder – This single GoShelf in Absolute Black has ample space to hold a bar of soap and your favorite shampoo and conditioner. Complete with our recently released loofah holder accessory in Chrome, it's the ideal solution for compact showers in need of a little extra storage.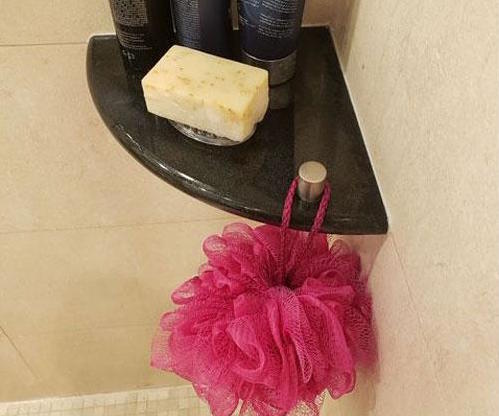 These are just a few of the virtually endless shower shelving options that are possible with the revolutionary GoShelf system! Want more information on how to design and install a GoShelf setup that suits your storage needs, shower size and bathroom design? Check out our recent blog which goes into more detail.
Shop Our Selection & Create Your Very Own GoShelf System
Eager to press go on your DIY shower shelving project? The first step is to select your favorite GoShelf style. To browse the 17 colors we offer and start planning your optimal shelving layout, click over to our website now. Keep in mind: If you're torn between options, you can request samples of your top three varieties to make certain you've found the best match for your bathroom!