Creating a Simple Shower Caddy That Looks Beautiful and Professional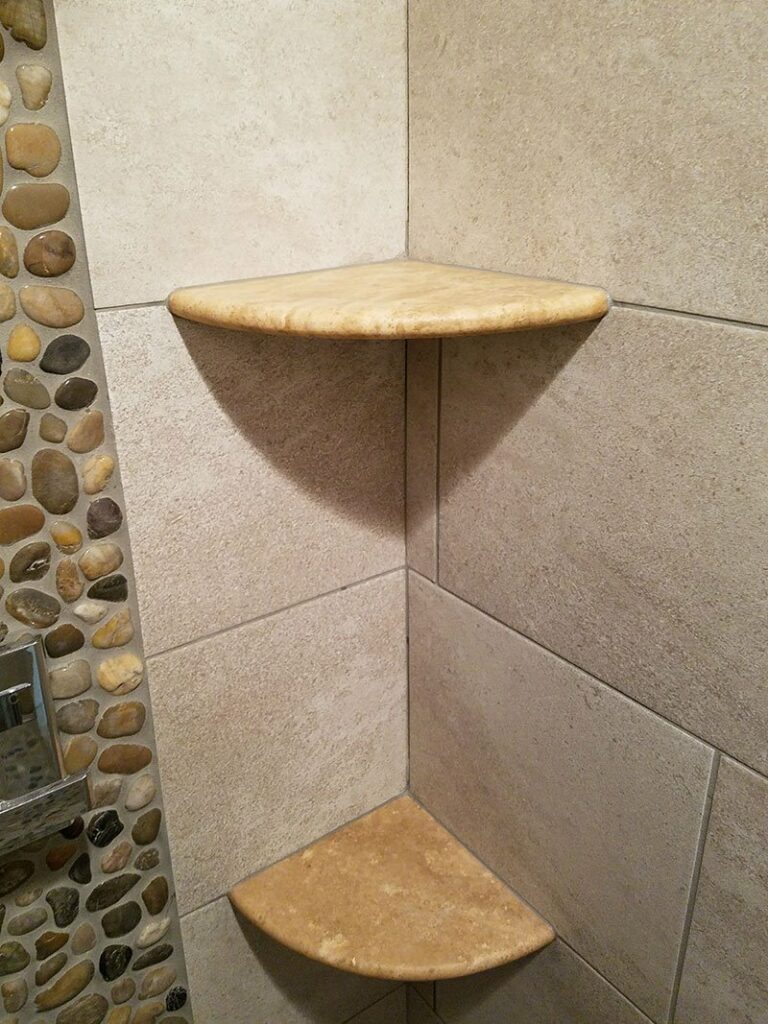 When you don't have a good system for keeping your toiletries organized, overflow products can easily end up crowding the floor of your shower or the corners of your bathtub. Luckily, a simple shower caddy system made with GoShelf corner shelves can save the day! Today, we'll summarize the easy process for adding your very own customized GoShelf configuration that suits your shower aesthetics & storage needs.
Creating a Simple Shower Caddy That Looks Beautiful and Professional
Whether you're in the process of renovating your shower, or you'd like to add shelving to an already tiled shower, GoShelf offers a straightforward, damage-free solution that you'll never need to replace! Here's how to acquire & install your very own GoShelf system:
Decide on your shelf layout – Will a single GoShelf provide enough space for your bath & body products, or should you opt for a set of shelves? Might anyone in your home benefit from a shaving shelf or a loofah holder add-on? Answering these questions right off the bat will help you design a GoShelf arrangement that works like a charm for everyone in your household.
Choose a style – After you've sorted out the best configuration for your bathroom & determined the number of shelves you'll need to create it, it's time to select a style. There are 17 different GoShelf varieties available, with a wide range of hues to choose from. These stylish shelves can mesh with virtually any bathroom design – classic or modern!
Install your shower caddy – Once your GoShelf kit arrives in the mail, you can DIY the installation at your convenience. On our website, you'll find detailed instructions and a step-by-step video tutorial to guide you through the entire process. Start to finish, it should only take a few hours to complete the job – even if this is your first time installing a shower shelf.
Start Building Your Personalized GoShelf System Today
Are you eager to revamp your bathroom with a sleek and simple shower caddy that won't rust or shift around? GoShelf is the ultimate solution! To get started on upgrading your shower with these state-of-the-art corner shelves, click over to our website and order samples of your favorite styles today.