Best Shower Organizing Ideas: The GoShelf System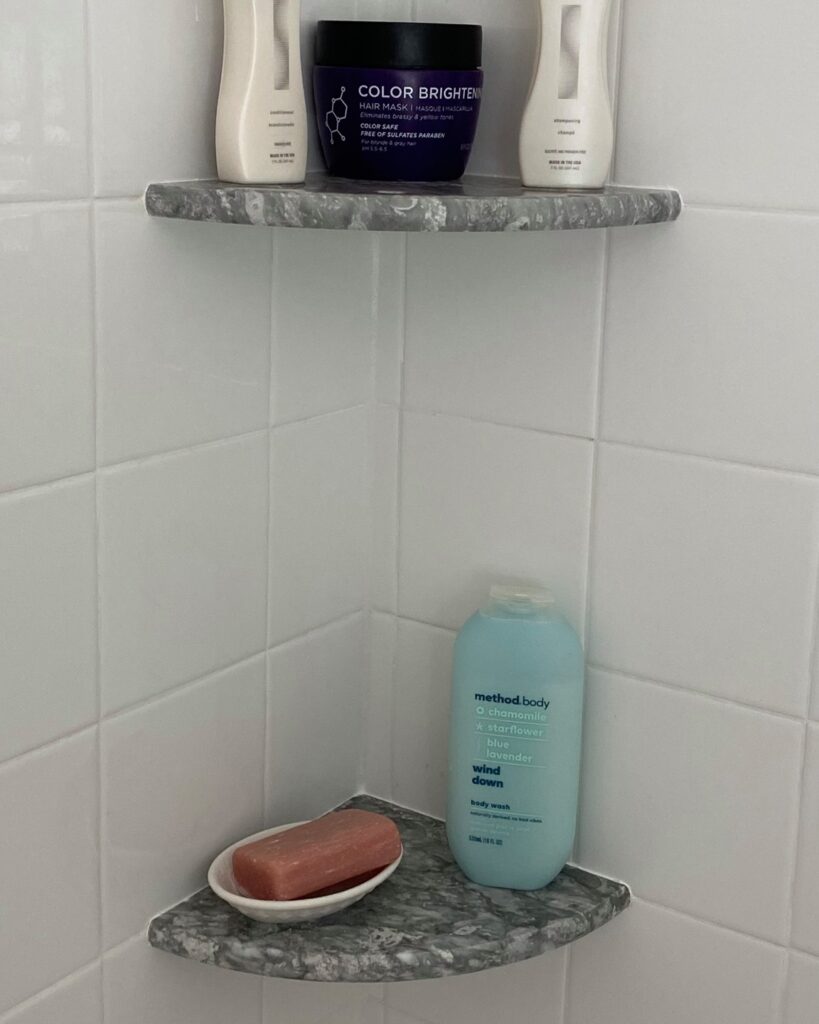 Whether you're low on space in your shower or you have plenty of room to work with, it can be tricky to settle on an organization strategy that everyone who uses the shower can stick to. Luckily, smart shower organizing ideas such as installing a GoShelf can help to enact a sustainable long-term plan that works for everyone. Keep reading to learn more about the possibilities!
Best Shower Organizing Ideas: The GoShelf System
Eager to get your shower in order? Here are a few different ways to do it using our ingenious shower shelves. For context, a GoShelf can be easily installed with wall anchors in between existing shower tiles at the horizontal grout line, in virtually any corner:
Assign a shelf to each shower user – Most likely, every household member who uses the shower has a different collection of personal care products. Giving each person their own designated shelf space will help to prevent confusion and clutter. GoShelf comes in three sizes — 7 inches, 8 inches and 9 inches — to meet varying storage needs.
Group similar products together – Another option is to install one shelf for hair care products, one for body wash/soap, one for razors/shaving cream, etc. This way, it's easy to remember what goes where based on what's already on the shelf!
Include loofah holders – Our loofah holder hook is available as an add-on feature with any GoShelf, keeping body exfoliating sponges and brushes neat and giving them a chance to dry in between uses so they don't get mildewy.
Whichever way you design your personal GoShelf system, it's sure to be highly functional! Among professionals and first-time DIY bathroom improvers alike, it ranks as the most inventive, finished looking and convenient shower storage system out there.
Bring Order to Your Shower with GoShelf
If you've been looking for shower organizing ideas to inspire you, the wait is over! GoShelf is the ultimate solution for showers and bathtubs that could benefit from more storage space that will stand the test of time and daily use.
To learn more about our straightforward installation process and compare different shelf styles, head over to our website. Our friendly team is here to help you get going with GoShelf, so don't hesitate to reach out with any questions!