Shower Ledge Vs. Niche: Keep It Simple With GoShelf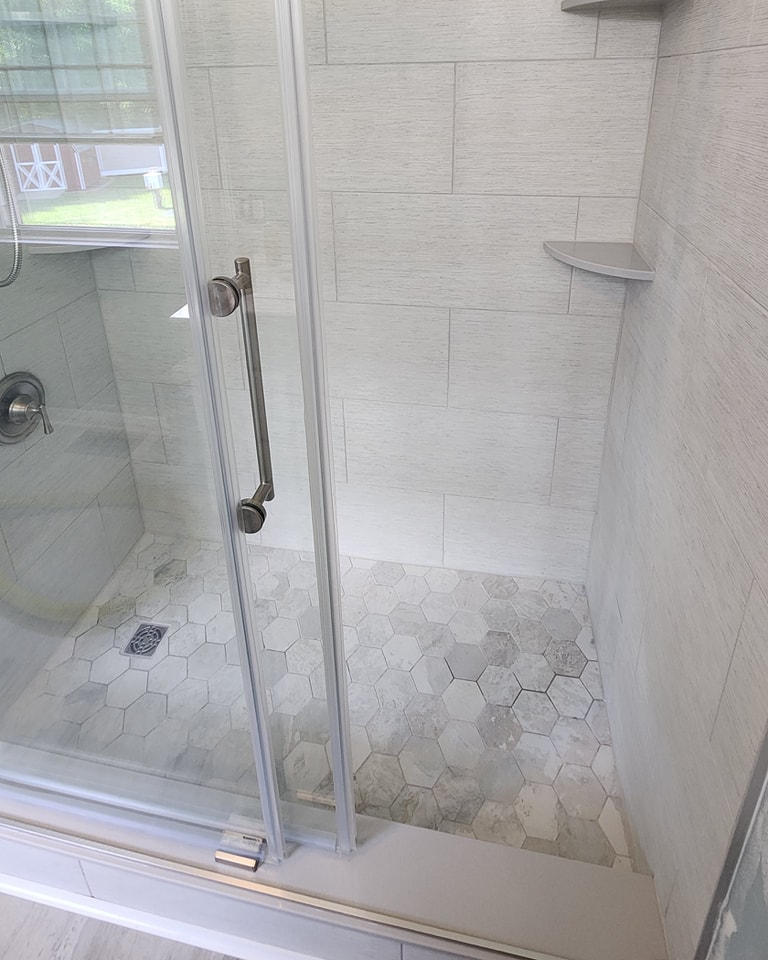 Deciding between a shower ledge vs. niche as a means to increase the amount of storage space available in your already tiled shower? Allow us to propose an even better option: the GoShelf system. This solution is simple to install into the grout, in the corner and at the height of your choosing, without taking off even a single piece of tile.
Shower Ledge Vs. Niche: Keep It Simple With GoShelf
As a small business dedicated to customer satisfaction, we believe that the best testament to the quality of our product is the real reviews of those who've improved their homes with a GoShelf. So, we'd like to share this story from DIY GoShelf installer and enthusiast David H.:
"When we remodeled our bathroom, my wife and I and our contractor didn't make a decision about our shelves, so they didn't get built when the shower got tiled. I thought, 'Well, I'll figure something out,' but all my potential DIY solutions either looked bad or would have been very complicated. Then I came across the GoShelf, and my problems were solved.

The video tutorial made it clear that this was something I could do on my own, without too much trouble, and would look nice. So, I bought two marble shelves and installed them (used a 1/16th spinning grout removal Dremel bit), and had the whole thing done in an afternoon. Thanks also for including all the little bits for the install. My wife, who is SUPER picky about this stuff, said the fit/finish was the nicest part of the bathroom.

I hope you continue to get found by people like me, sell more shelves and earn a tidy profit on a great product. THANK YOU!"
Select Your Best-Matched GoShelf
If you're eager to find a corner caddy solution that can be customized for your unique shower and needs, all while avoiding the hassle of deciding on a shower ledge vs. niche and undertaking the total tile redo that may be involved, you've come to the right place.
Visit our website to view our full installation instructions, compare different GoShelf designs and order your kit with your favorite shelf style!