Caddies Are Messy. Try Our Stone Floating Shower Shelf, Instead!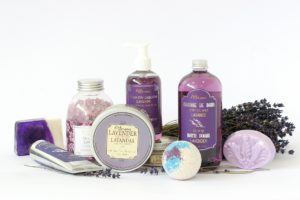 Your shower should feel like an oasis, not a locker room! If your shower lacks the storage space for your toiletries, you may think a shower caddy is your only option. But don't settle for a caddy when there's a better way! Install a GoShelf, our gorgeous floating shower shelf, and leave your shampoo where it belongs – in the shower!
Caddies are Messy
Shower caddies are anything but tidy. They're either overstuffed with toiletries making it hard to find your loofah – or so sparsely filled that none of your bottles stand upright. Once your shower is over and you take your caddy back out, it drips water all over the floor and makes a mess. Then, as your caddy sits and waits for its next use, the wet toiletries stored in your caddy become a breeding ground for mildew and soap scum.
There's a Much Better Way!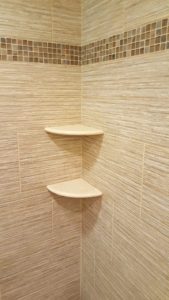 Rather than schlepping shampoo from room to room, install a beautiful floating shower shelf in your shower or bath instead. Our shelves come in 7, 8 and 9-inch sizes, giving you plenty of room to store all of your toiletries. GoShelf is available in 11 gorgeous styles.
How to Install Your Floating Shower Shelf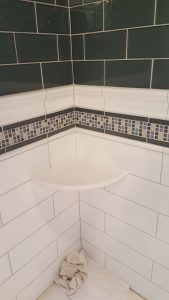 GoShelf was designed so that tile contractors and homeowners alike can install floating shower shelves easily. Just follow these 5 steps:
Use the provided hand-held grout saw to remove the existing grout in between your tile where you want to install your floating shower shelf
Take the glue included with your GoShelf and place it on the anchoring plates
Using the remaining glue, lightly coat the channels in the GoShelf with the adhesive
Place your GoShelf onto the anchoring plates, then let the adhesive dry
Use grout or caulk to make a watertight seal between your shelf and tile wall
To learn more about installation, check out our great tutorial video and detailed instructions!
Get Your Floating Shower Shelf Today
Order your GoShelf today and say goodbye to that shower caddy! If you're planning to install one shelf for each family member for increased organization, take advantage of our "buy three, get free shipping" deal!