The Best Corner Shower Caddy You Install Yourself: GoShelf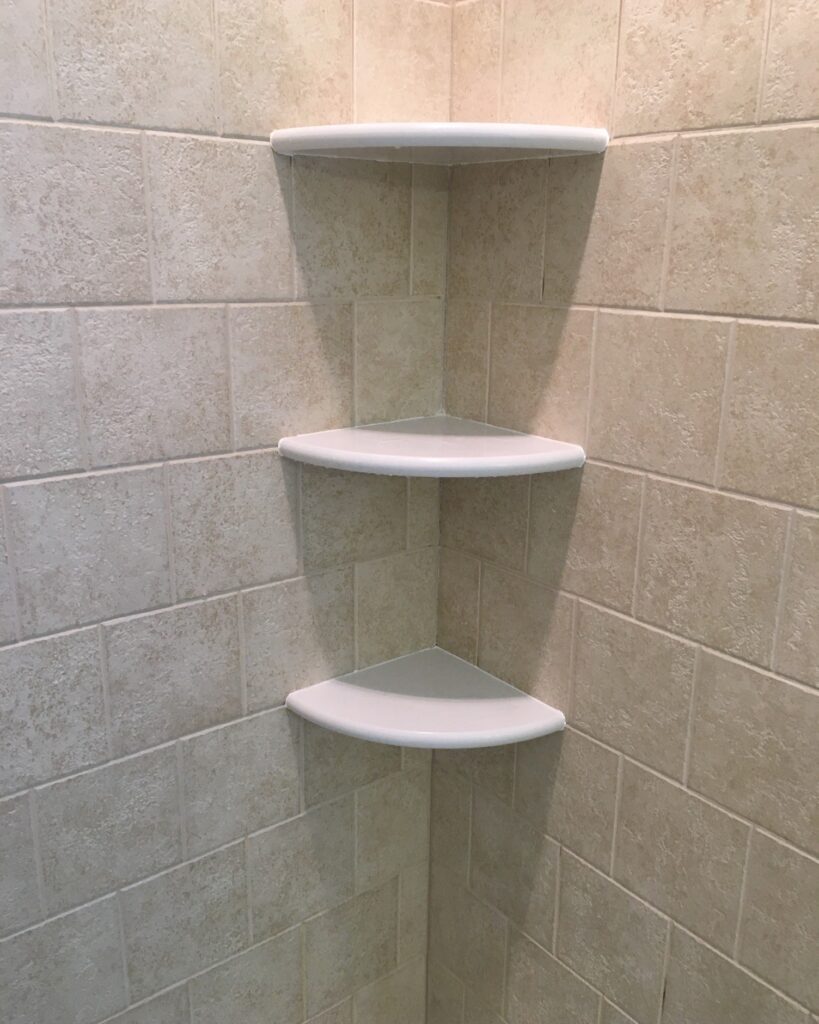 In showers of all styles and sizes, lack of storage is an all-too-common dilemma. This issue prompts many homeowners to go on a quest for the best corner shower caddy on the market. While store-bought shower caddies are notorious for sliding around and collecting rust, the GoShelf system puts these concerns to rest. These stone shelves get securely fastened at the grout line, making for highly functional, reliable and beautiful storage in any bathroom. Best of all, they can be installed in a custom configuration of your creation, in just a few hours!
The Best Corner Shower Caddy You Install Yourself: GoShelf
When homeowners stumble upon the GoShelf, many wonder: what makes this system different, and how exactly does it work? We feel our customer reviews do a wonderful job of demonstrating why this system is the best corner shower caddy solution out there! For instance, take a look at this review left for us by Joe from Newark, DE:

"Very pleased with the product including shelf and installation materials, instructions and even packaging. Prepping the tiles, applying adhesive and setting shelves was quick and easy. If I do it again I would apply tape on the surfaces of each shelf at the edge to make clean up after caulking easier. Can't say enough good things about your quick action to work around the USPS fiasco. Other vendors would probably just have said wait a while."
To create his sturdy and fantastic looking three-tiered corner shower caddy (pictured above), Joe followed the instructions laid out on our website. Check them out for yourself to see just how easy it is to DIY your shower storage system with GoShelf!
Eager to Start On Spring Shower Improvements? Order Your GoShelf Kit Today!
Prior to GoShelf's invention, adding permanent shelving to a shower was a time-consuming and complicated process. But thanks to this simplified and improved solution, it's easy to make your own stunning, built-to-last shower storage system without calling a tile contractor!
Ready to browse GoShelf styles? Visit our website to find your favorite and place your order.