DIY Wall-Mounted Organizer for Shower: The GoShelf System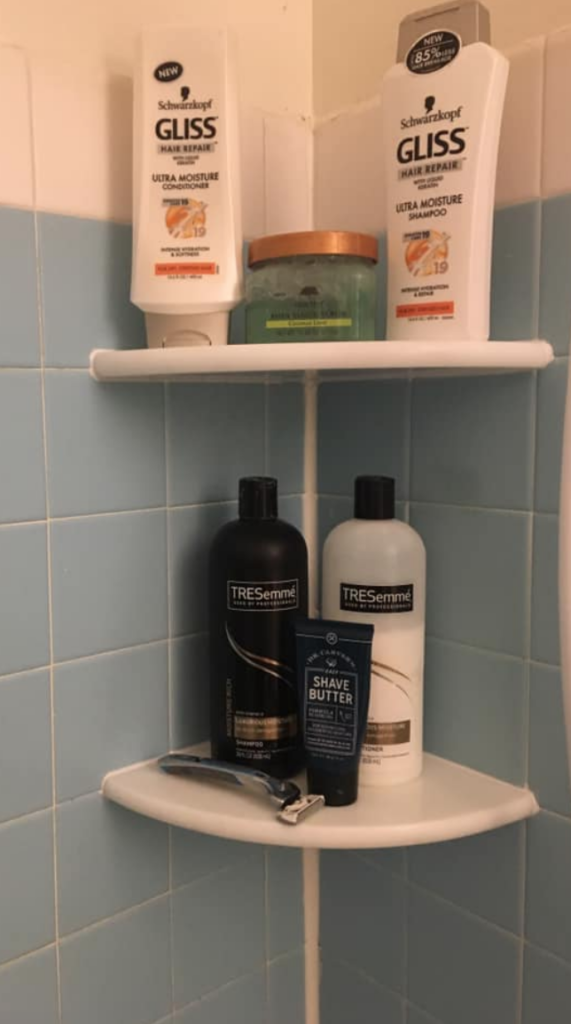 Do you ever find yourself wishing you had more space to keep your hair and body care products orderly and easy to access while showering? There's no need to settle for a flimsy temporary storage product or a messy shower, thanks to the GoShelf system! The ideal organizer for shower designs of all sorts, the GoShelf can be easily mounted on already tiled shower walls. Once the DIY job is complete, this ceramic shower shelving system will look pristine and perform dependably for years to come!
DIY Wall-Mounted Organizer for Shower: The GoShelf System
Curious to learn more about how this organizer for shower products gets added? Here's the process in a nutshell:
Choose the horizontal grout line where you'd like your GoShelf to float. If you plan to install more than one shelf, be sure to decide on your corner shower caddy configuration beforehand.
Measure and mark the spots where you'll need to remove the grout to insert the GoShelf wall anchoring plates (you can find in-depth instructions on our website).
Create the holes using your tool of choice and insert the wall anchoring plates to make sure they go in about halfway. Add adhesive and install them one by one.
Lastly, put glue on the GoShelf channel and slide it into place. Be sure to wait at least 3 hours before placing anything on your new shelf to ensure the glue has time to dry.
Once you've completed these steps, all that's left to do is enjoy your sturdy, beautiful shower shelving!
GoShelf: Your Gateway to a Clutter-Free Shower
Highly rated by tile contractors and DIY home improvement enthusiasts alike, the GoShelf takes all the hassle out of optimizing your shower storage. Check out what Kelli M. had to say about her positive experience with this superior system:
"I received 2 of the Pure White shelves. Installation was less than 2 hours and easy to do! Thank you GoShelf for the extra space in my shower!"
Ready to experience the remarkable features of a GoShelf for yourself? Click over to our website to order samples or purchase your DIY shelf installation kit today!