Easy Stick-On Bathroom Shower Caddy: The GoShelf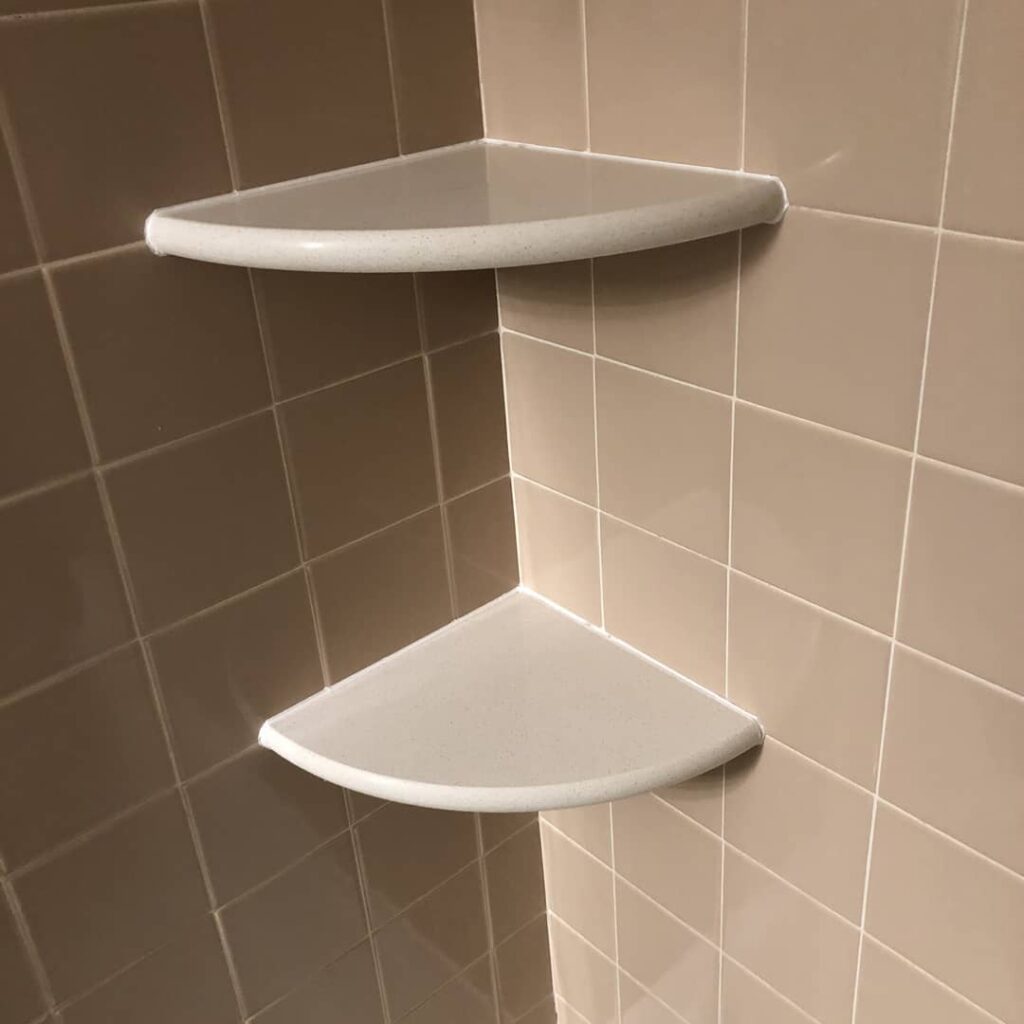 Bathroom storage shouldn't be complex – and yet, so many products on the market require considerable effort to install and maintain. If you've been on a mission to find an efficient, reliable bathroom shower caddy that won't rust or fall down, your search is officially over! The GoShelf offers all the qualities you could ever want in a bathroom storage solution, from easy installation to a sleek, professional appearance to impressive longevity. Today, we're here to tell you about the simple process for adding a GoShelf to any corner of your shower or bathroom.
Easy Stick-On Bathroom Shower Caddy: Installing a GoShelf
A permanent, sturdy ceramic bathroom shower caddy capable of holding upwards of 200 pounds, the GoShelf can be affixed to virtually any shower corner – including on already tiled walls. Plus, use of this revolutionary system isn't just limited to the shower. The GoShelf is a versatile solution equipped to meet storage needs throughout the bathroom & the rest of the home!
So, how exactly does one install a GoShelf system? It's as simple as following these four steps:
Using a pencil and a tape measure or ruler, carefully measure and mark the spots where you'll make holes for the four GoShelf anchoring plates.
With the handheld grout saw included in the GoShelf kit, or another oscillating power tool of your choice, create the four holes.
Once the holes are deep enough that the anchoring plates stick out about halfway, apply adhesive and insert each plate into the wall.
Finally, apply adhesive to the GoShelf channel and press it into place (using the anchoring plates as your guide). Make sure to wipe away any extra glue, and give the shelf at least 1-2 hours to set before placing anything on it.
Join Our Countless Happy Customers – Order Your GoShelf Today!
Thanks to its innovative design, the GoShelf can be installed start to finish in mere hours by any DIY home improvement enthusiast! Here's what our customer Mike from Macomb, MI had to say after installing a pair of 9" shelves in Sparkle White:
"I installed the shelves with no issues at all yesterday and we really like them. Very happy with the shelves and the customer service."
If you're ready to upgrade to highly dependable, convenient and seamless looking bathroom shelving, head over to our website now! As you'll find, we have a broad selection of GoShelf styles available. You can even request samples to ensure you've found the perfect match for your shower!