GoShelf: Ceramic Bath Corner Shelf You Install Yourself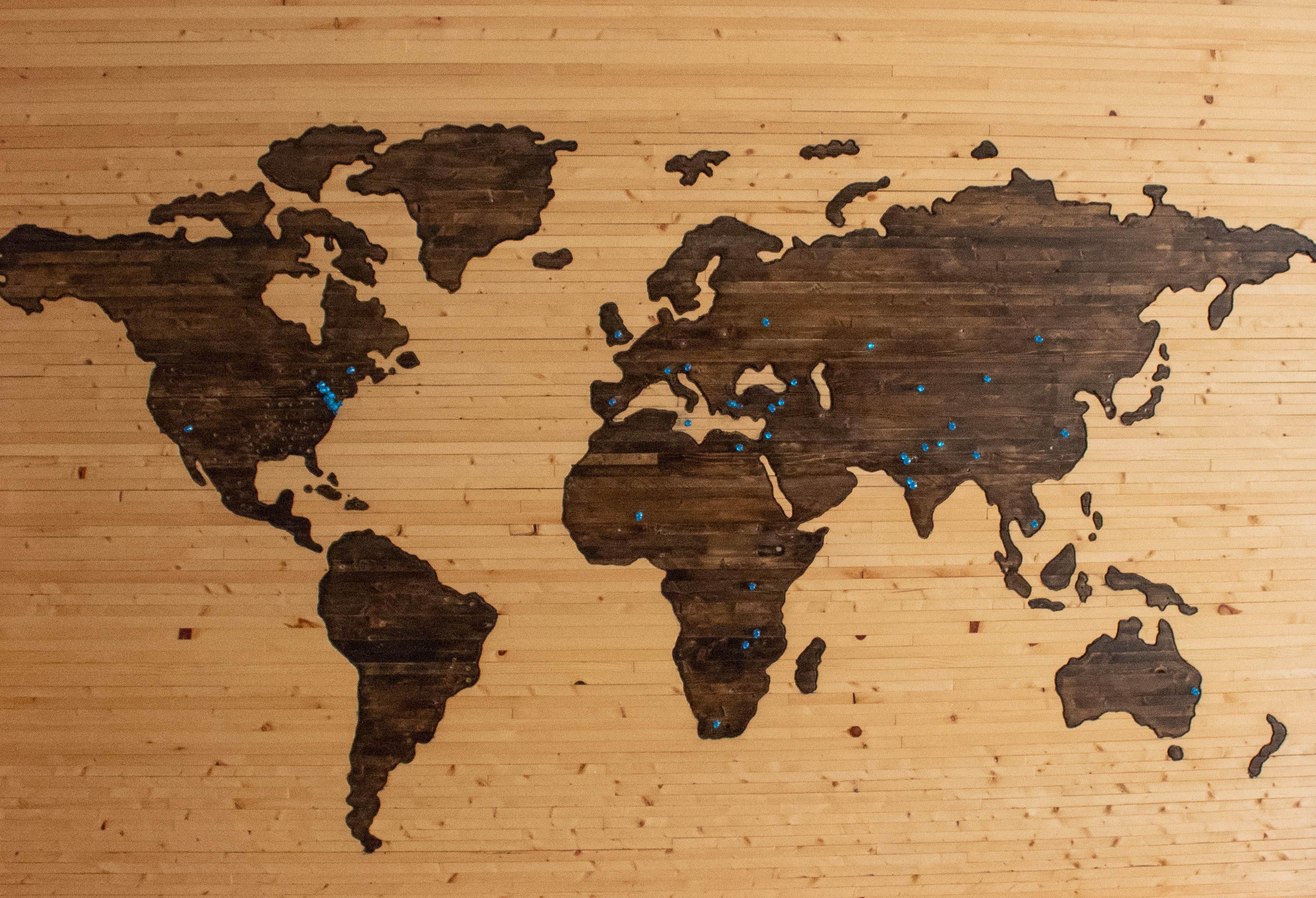 Did you know that Brazilians shower, on average, 12 times a week? On the other end of the spectrum, Japanese and Chinese folks shower around 5 times a week. And, in the United States, France and India, the number of weekly showers is between 6-7. Regardless of where you live or how many showers you take, we all want beautiful and organized bathrooms. That's where the ingeniously designed bath corner shelf from GoShelf comes in. Read on to see how our shelf can improve your bath or shower. Best of all, you can install it yourself!
How GoShelf Shelving Keeps You Organized
The Pros of Going Vertical
You already know that using shoe shelves in your closet or extra shelving in your pantry can help you make better use of finite space. The same benefit can be gained when you use shelving in the bathroom. Using vertical space gives you more room (check out how you can install a series of GoShelf shelves) to organize your toiletries and keeps you from crowding the edge of your tub.
A Place for Everything
Locating your favorite shampoo is a cinch when it has a designated home. Picking a space to keep your in-rotation toiletries makes it easy to keep a tidy space and take note of what products you need to replenish.
Easy to Clean
Though not true of all shelving, the GoShelf is exceptionally easy to clean. Our bath corner shelves are made of smooth stone, so the only maintenance it needs is a wipe down whenever you're already cleaning your shower or tub.
How to Install Your Bath Corner Shelf
Pick the spot you'd like to install your bath corner shelf.
Use the handheld grout saw to remove the grout at your chosen location.
Use the provided adhesive to cover half of each anchoring plate (tops and bottoms).
Place the plates into the grout holes.
Use the remaining adhesive to fill the channels of your GoShelf.
Press your GoShelf onto the anchoring plates.
Wait 24 hours. Then, use grout or caulk to create a seal where the shelf meets the wall.
Check out our site for more detailed instructions and tutorial videos.
Order Your Bath Corner Shelf Today!
Ready to get your bathroom organized? No matter how many times a week you use it, you'll be glad you did! Check out our 12 gorgeous varieties and order yours today!