3 Simple, Easy Bathroom Tile Shelf Ideas You'll Love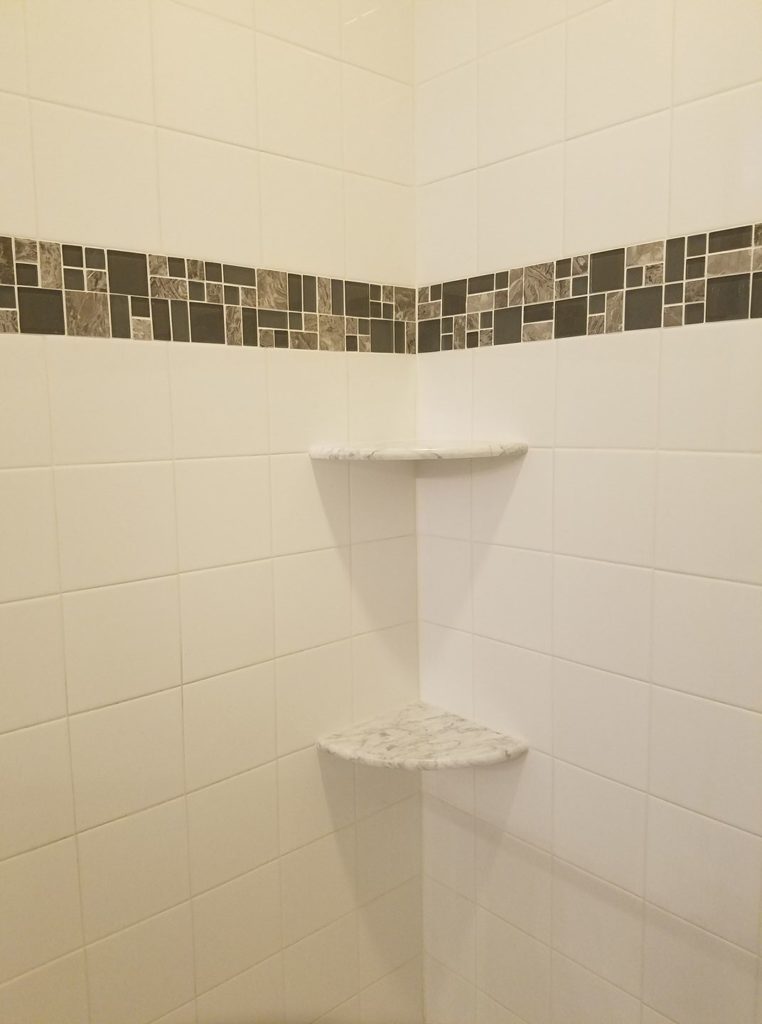 Organization is an important step to keeping a house in order, and the bathroom is one room that can easily end up disorganized if you're not careful. 
In order to help keep items in their place, you may be considering adding shelving to your bathroom. This guide contains three different ways that you can incorporate bathroom tile shelf ideas in order to optimize storage space while wowing guests.
Simple and Stylish Bathroom Tile Shelf Ideas for your Home 
1) Recessed Shelving
Need to capitalize on bathroom space without having to add shelves that jut out? Then recessed shelving may be the right solution. These shelves allow you to carve out an area in a wall or in the shower where you can place shelves for your personal items. Recessed shelving also helps hide items, allowing the bathroom to appear more minimalistic.
2) Corner Shelving
Another simple yet effective bathroom tile shelf idea is utilizing the corners of your shower. Corner shelves can not only help you use your shower space in the most efficient way, but they can also eliminate sharp corners in your shower.

There are many different types of corner shelving:
Stackable corner shelving provides layers of storage
Low-hung corner shelves can provide a place to set your foot for a shaving pedestal
Each corner can have its own storage solution, whether up high or at a more traditional level
Examining your shower will show you the best spots to consider placing corner shelving to maximize your storage solutions.
3) High Shelving
Placing shelves up high can help provide more storage, as well as keep shelves out of your way. Whether you need more room to move your arms in the shower, or are you are considering a shelf above the toilet, wall shelves that are placed up high can leave more room for you to use your bathroom while still providing the extra storage space you need.
Find Your Perfect Shelving Storage Solution Today
Each bathroom is a unique space, and no one storage solution will work the same for everyone. When it comes to adding shelving, you need to consider what options work best for your specific bathroom. Flexibility is a big advantage, and at GoShelf, we have a product that is as unique as your bathroom space.
Contact us today for a consultation for your space and to learn more about our shelving product. Together, we can transform and maximize your bathroom space by discussing bathroom tile shelf ideas for your personal area.