The Stylish, Seamless Bathroom Corner Wall Shelf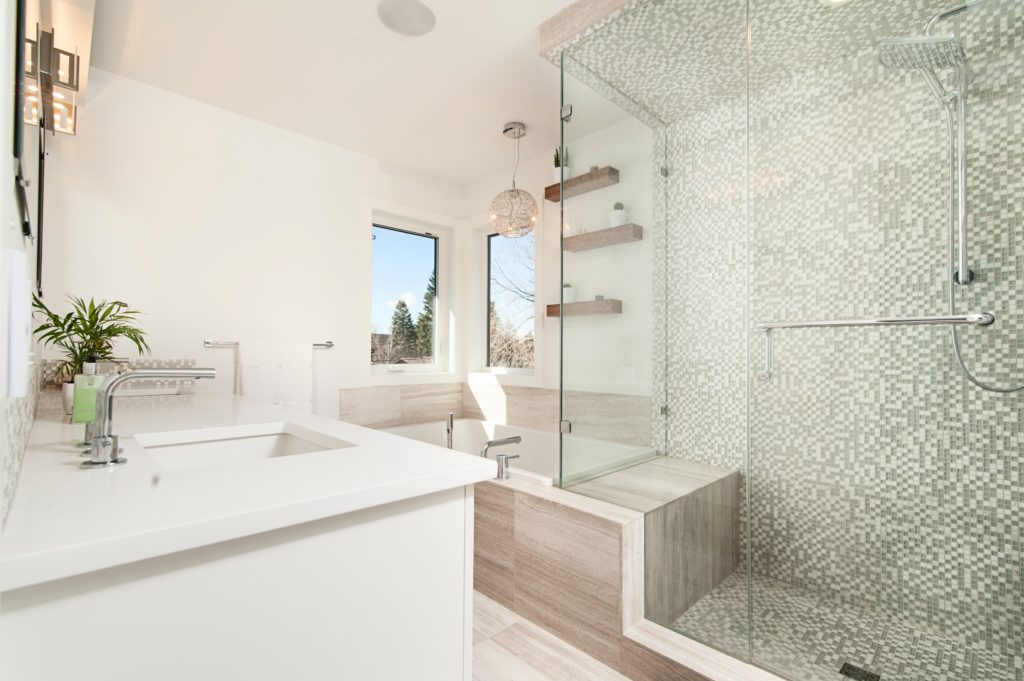 The human race is always innovating, improving and reaching new heights. It's true in all areas of life, including the bathroom. The first major innovations were the toilets and sewers of ancient Pakistan, which date back to 2800 B.C. Then, in 1700 B.C., the first indoor bath was invented in Greece. Stand-up showers became popular in the late 1700's, though we wouldn't see showers like we use today until 1850. Finally, more than 150 years later, the perfect shower shelving system was invented, the GoShelf. A bathroom corner wall shelf may not change the world quite as much as indoor plumbing, but it sure makes finding your shampoo easier!
Why Choose GoShelf?
If you're looking for a way to update your bath or shower's storage and organization, you may as well do it in style. Our bathroom corner wall shelf systems come in 12 beautiful stone styles and are easy to install on your own. All 12 styles are available in three sizes, 7, 8 and 9-inch sizes. When you buy your GoShelf, you'll receive everything you need to DIY your way to a better shower or bath.
What to Expect Once You've Ordered Your GoShelf
Once you've ordered your GoShelf, you can expect to receive the following items with your shipment:
Your GoShelf
Anchoring plates (aka mounting plates)
Adhesive
Handheld grout saw
Detailed instructions
Note: If you want to install your GoShelf in an area that doesn't have horizontal grout lines (herringbone tile or large format tile, etc.), you'll want to enlist the help of a professional or break out your angle grinder. Check out our videos for advanced instructions for more tips on advanced installations.
Ready to Get Your Bathroom Corner Wall Shelf?
If you're ready to beautify and organize your shower on a budget, order your GoShelf today! To learn more, check out our reviews, take a look at some design ideas or check out our specials (Right now, when you buy three shelves, they ship free!). If you have any questions about your GoShelf order, send us a note and we'll get right back to you!