DIY Shower Organizer Ideas for Any Shower – GoShelf
The shower is the obvious spot for storing shampoos, soaps, scrubs, razors, and more. Who wants to stock the shower before each use and then put everything away after? Wouldn't it be nice if everyone who used the shower could store their accessories in there neatly and without crowding?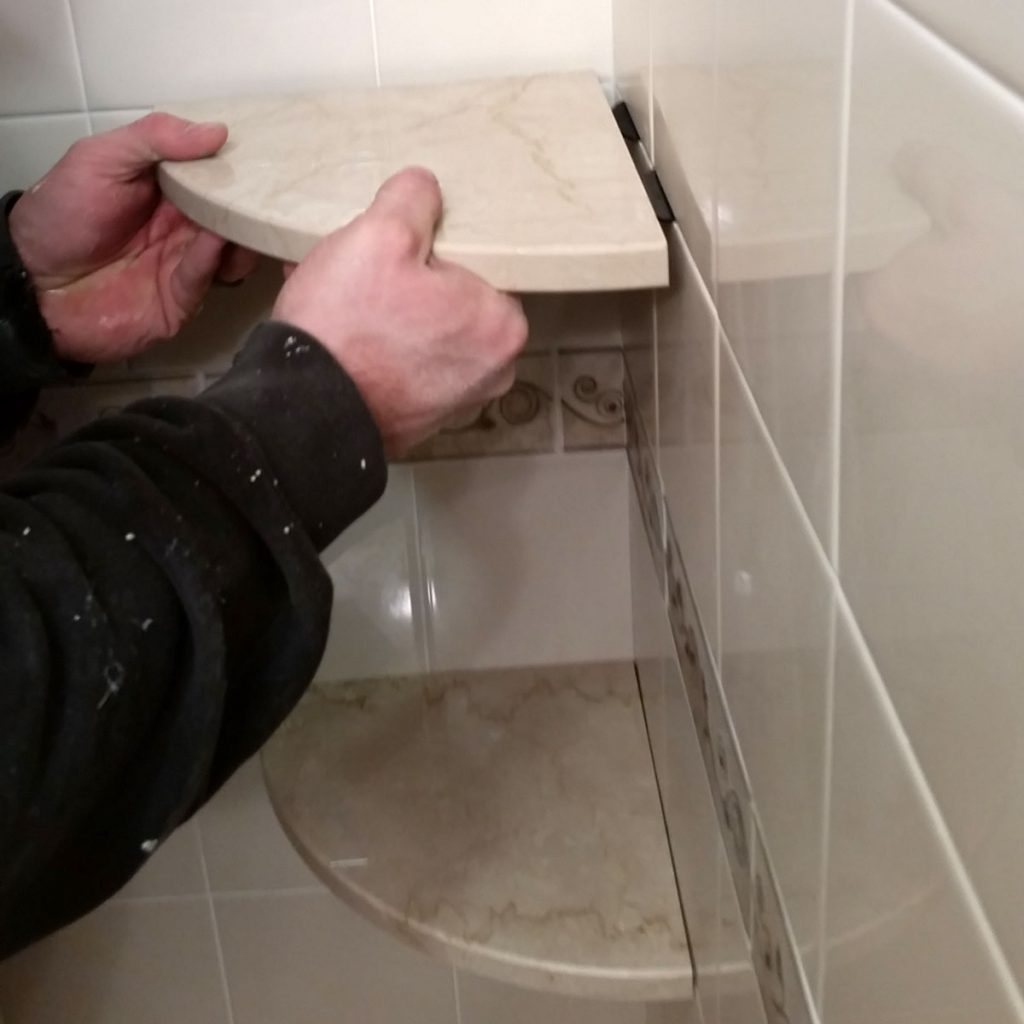 After spending several years as expert tile contractors, we have a few thoughts when it comes to shower organization ideas. Here are our best suggestions for keeping the shower organized and tidy.
Add Shelving. Shower shelves are essential for keeping the shower organized. With GoShelf, everyone in the family can have their own personal corner shower shelf, installed seamlessly and easily onto an already tiled shower. It's the perfect solution for instant shower organization and storage space. Take a look through our colors and styles and then learn how easy it is to install.
Ditch the Shower Caddy. Shower caddies may seem like a good idea for shower storage, but they end up causing more frustration than they're worth. First, they rust easily if metal and build up soap scum quickly if plastic or silicone. Second, they're not sturdy enough to hold accessories for more than one person, AND they're notorious for falling down.
Sort through your products every 6 months. This is a great way to make sure you stay organized with your shower products. Many beauty products aren't meant to last more than a few months, so make sure you check those expiration dates and get rid of anything you haven't used in a while!
Installing the GoShelf Is Easy and Hassle-Free
The first step in installing the GoShelf is to pick the color you'd like. Ordering a sample is the best way to see if you've correctly matched your shelf to the existing tile in the bathroom. Normally, retrofitting a shelf to an already tiled shower means some ugly hardware involved to attach it to the shower. Not with GoShelf! Instead, GoShelf is installed directly into the shower grout so it appears to be floating. It's beautiful AND durable.