How to Install Tile Shower Accessories Shelves
Everybody needs a place in their shower to hold their soaps, shampoos, conditioners and the like. However, not everybody needs to settle for a cheap or rusty shower caddy hanging precariously from the shower head. Those looking for a bit more style may prefer tile shower accessories shelves to a caddy.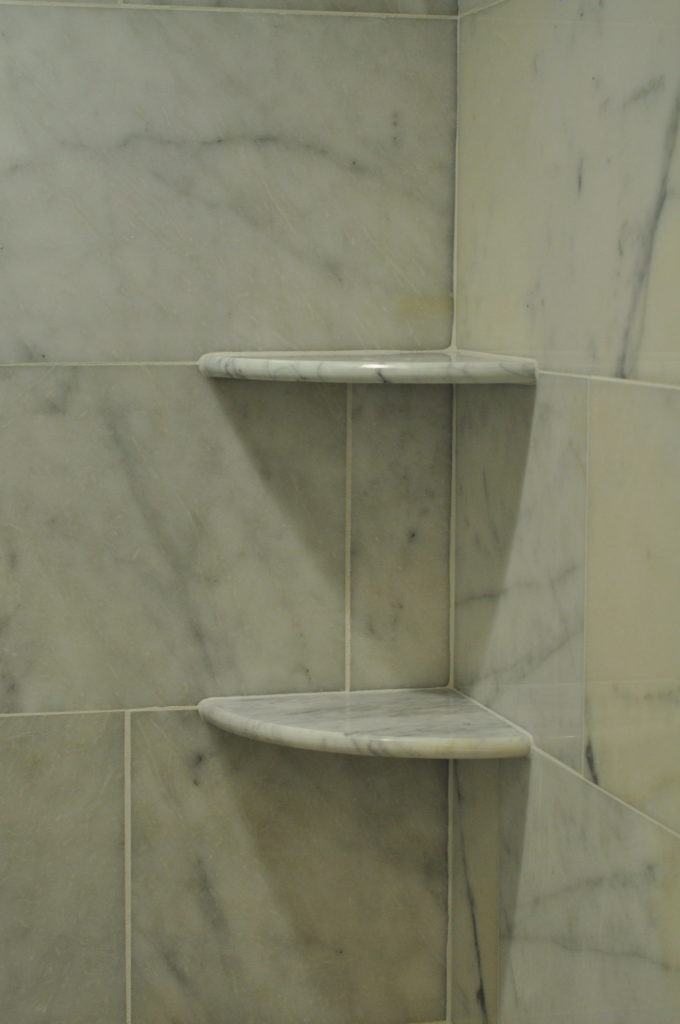 The good news for those people is that installing tile shelf for your shower accessories is easy whether or not your shower is already tiled. GoShelf is meant to blend seamlessly into your shower wall, match your existing shower tile, and appear to "float" with no visible support system.

We love the GoShelf system because it:
Is easy to install
Looks professional and purposeful
Can be installed by contractor or DIY
Is more affordable than ripping up existing tile to add a shelf
Examples of GoShelf
Looking for inspiration on how to add style and function to your shower? Check out our gallery of photos. We have a variety of colors to choose from to match the color and aesthetic of your bathroom.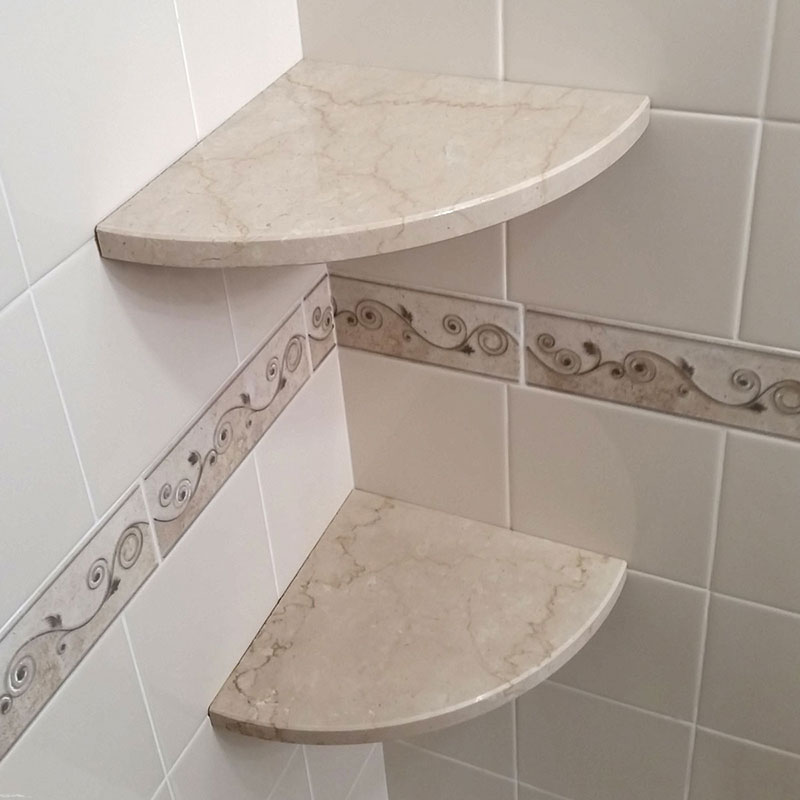 How to Install GoShelf
The GoShelf system installs in four easy steps. For detailed instructions, visit our installation guide. For a simple summary of how it works, see below.
Using the grout saw, two holes are sawed into the grout where the tile will be installed.
The adhesive is applied wall anchoring plates and they are placed inside the grout holes.
The adhesive is applied along the channel on the GoShelf.
The GoShelf is placed directly onto the wall anchors, excess glue is wiped away and the shelf is allowed to dry for 2-3 hours.
Getting Your GoShelf Tile Shower Accessories Shelves
Shop our products and get started on building the shower of your dreams!